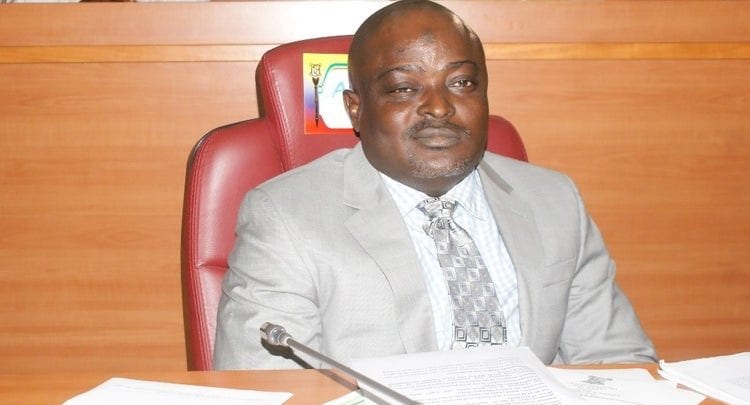 The African Action Congress (AAC), Lagos Chapter, has called on the Economic Financial Crime Corruption (EFCC) to arrest and prosecute Mudashiru Obasa, Speaker of Lagos State House of Assembly, over alleged corruption activities levelled against him by Sahara Reporters.
For the past two weeks, the online medium has exposed a series of alleged scandals against Mr Obasa. He was accused of taking advantage of his office as the Speaker of the State House of Assembly.
In a statement signed by Elias Ozikpu, AAC's Publicity Secretary, the party said; "He inundates himself and members of his family with financial gifts at the expense of Lagosians. Being a fraudulent regime itself, the Lagos State Government under Mr Babajide Sanwo-Olu and the anti-graft agencies have decided to look the other way as Mr Obasa continues to preside over the State Assembly. What we have deduced from the sustained silence so far is that a criminal cannot be arrested by members of his gang.
"The same House of assembly never deemed it fit to approve palliatives for Lagosians despite the mass hunger and hardships ravaging the state. Even when there was mass insecurity; Speaker Obasa and members of the government cruise around in bullet-proof jeeps. Education; Healthcare, and other social infrastructures have disappeared into oblivion.
"On a daily basis in Lagos, citizens are arbitrarily arrested, subjected to severe torture and subsequently dumped in prison without a trial, whilst the grand thieves are running the affairs of the state. These same rogues also have a cartel of landgrabbers who uses state machinery to steal lands of individuals and communities through illegal demolitions. When people protest; the Obasa-led assembly lie openly about building megacity through a Bourdillion-carved Lagos master plan. Lagosians are in deep pains, but Obasa and co has turned the state wealth into casual ATM machines!"
"Today, Lagos State is the epicentre of Coronavirus in Nigeria, at a time when the state's healthcare system is in total shambles. So helpless is the government that it has resorted to begging for financial donations and ventilators so as to combat the rampaging pandemic."
"Acute poverty and a dilapidated healthcare system will continue to be a threat against humanity in a society where public funds are recklessly embezzled and the embezzlers being aided by the authorities."
"Consequently, the Lagos Branch of the African Action Congress (AAC) urges Lagosians to rise in their numbers and demand for the immediate arrest and prosecution of the incumbent Speaker of Lagos State House of Assembly, Mr Mudashiru Ajayi Obasa, for his numerous financial crimes against the people of Lagos. "