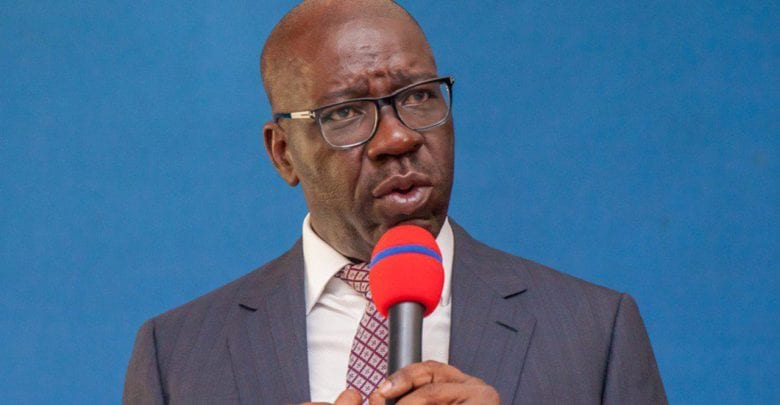 Godwin Obaseki, the Governor of Edo State has reiterated his certainty over his election victory coming up later this year.
According to him, his second term reelection would be based on the strength of his achievements adding that voters will vote for him due to the impact his programmes has generated across the different sectors of the state.
The Governor added that the major problem of the state is not resources, but leadership, stating that 'Godfather will not be allowed in Edo State'.
The Edo State Governor said all these in a meeting organised by Unuedo Renaissance, a body of professionals from Edo State.
In the meeting which was themed 'Edo Òkpa 'Nó', Obaseki said that he was not focusing on the governorship poll because victory is assured.
He said: "The problem of Edo is not resources; it is not opportunity. We had all of these. We had everything. Our problem is that people have being thinking so shortsighted. The military governors did not know when the next coup would be so they didn't make attempts and the politicians are only concerned about the next election.
"For us, we are not thinking about the next election because by the grace of God, that is spoken to already. We are thinking about the next generation; where will Edo be in 2050? How would it be positioned by 2050? How would we overtake Lagos by 2050? It is possible.
"For us, it is clear; what we need to do is to plan. They said those who fail to plan, plan to fail. So, it is about having rigorous regional and urban planning. We didn't meet anything but we will leave behind a lot."
Obaseki further assured the Edo state citizens in Lagos of his administration's aim toward building an international airport, saying 'this is my dream, and I hope I will be here in 2050, Edo will host the Olympic'.