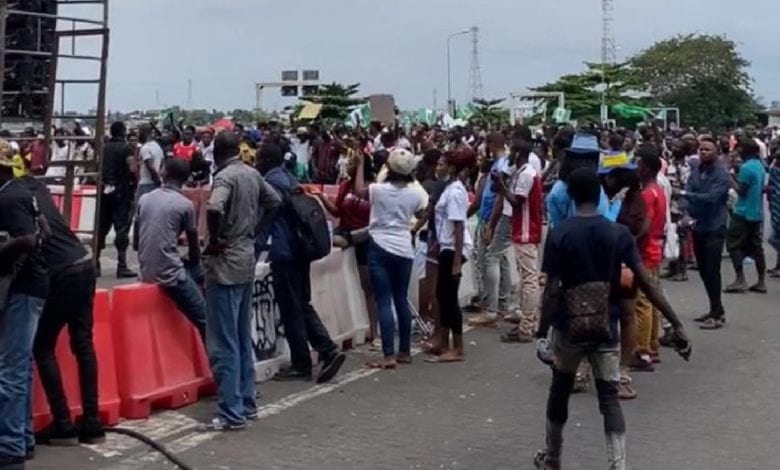 Amnesty International has warned the federal government against covering the shooting of unarmed protesters by security forces at the Lekki Toll Gate last Tuesday.
POLITIC NIGERIA had reported that the Nigerian Army had earlier denied the involvement of soldiers in the shooting. It also rebuffed reports of the loss of lives as a result of the military's attack against the protests.
In a statement by the Acting Deputy Director, 81 Division Army Public Relations, Major Osoba Olaniyi, on Tuesday, the Army noted that soldiers were present at the night of the incident. The statement added that Lagos State Government invited its officers to intervene in the #EndSARS crisis.
Reacting to the new development, Amnesty International asked the federal government to end its attempts to cover up the Lekki Toll Gate shooting. The human rights group said that the government still has many questions to answer.
The organisation asked the government to tell Nigerians who ordered the use of lethal force on peaceful protesters and why any of the soldiers have not been arrested.
It also asked the Nigerian authorities to explain why were CCTV cameras on the scene dismantled in advance and who ordered electricity turned off minutes before the military opened fire on protesters.
AI noted that it is still investigating the shooting and the reported removal of bodies of those killed by the military in an attempt to remove evidence.
Nigerian authorities still have many questions to answer: who ordered the use of lethal force on peaceful protesters? Why were CCTV cameras on the scene dismantled in advance? And who ordered electricity turned off minutes before the military opened fire on protesters?

— Amnesty International Nigeria (@AmnestyNigeria) October 28, 2020