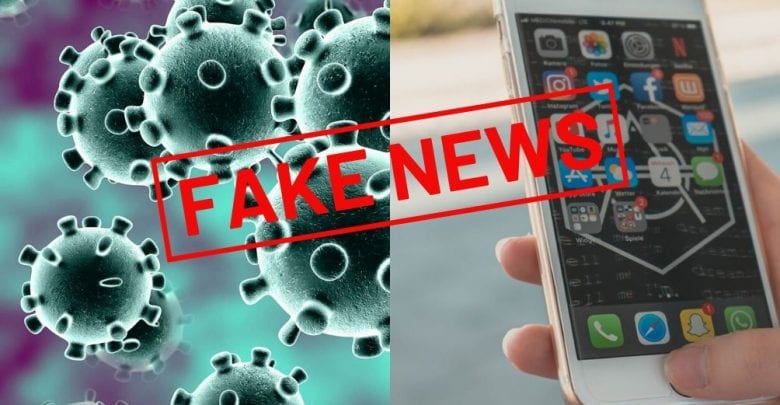 A month after Nigeria recorded its first case of Coronavirus, the tally has risen to over 1000. While some have lost their lives in the battle, many have been discharged.
Though late, the government from the top to bottom have taken and are still taking proactive steps to curb the spread of the disease. The Nigeria Centre for Disease Control (NCDC) maintains that the disease is not as deadly as the majority thinks.
The survivors have also said even though, there is no cure yet, it is not a death sentence. Unarguably, the pandemic requires urgent attention but there is something that requires more attention. It is what we tagged in this analysis as an 'infodemic'. If care is not taken, this latest virus will kill faster and damage many more homes than Coronavirus pandemic.
Some days back, a twitter user took to the internet to announce a COVID-19 death-related case in Badore, Ajah, Eti-Osa part of Lagos. He narrated that some thugs were dragging the deceased with the officials of the NCDC which generated wide-spread panic.
As part of our ethical standards, this newspaper reached out to him for more details. Responding to an inquiry from a POLITICS NIGERIA correspondent, he simply replied saying: "I don't know beyond what I tweeted because I didn't stay to get details once I knew it was a COVID case. We could see them in their hazmat suits. I'm sure if you ask anyone around that area, they'll have more details", he said.
About an hour after his tweet, Badore was trending on Twitter with many residents panicking. The community remained the top trending discussion for several hours. Our correspondent who lives very close to the community, however, visited the scene to ascertain the veracity of the information. Alas! It was false.
Findings revealed that people gathered in the community to receive palliatives from some philanthropists and no case of COVID-19 was recorded. Though, the rejoinder trended but did not get to everyone the fake news got to. Later that night, the twitter user who posted the fake news came back apologising for misinforming the public. He pulled down the post having realised it was wrong. This is the danger of fake news.
Since the outbreak, POLITICS NIGERIA has debunked numbers of erroneous reports as much as we see them daily but we can't fight this alone. There is a lot we can do together by properly verifying information before clicking share buttons on our gadgets. The country has been through a roller coaster of emotions since we recorded the first case – from indifference to anguish to hope and back to hopelessness. Adding infodemic to the pandemic will cause more harm than good.
Even when you delete posts on social media, you cannot delete the message and opinions formed in people's mind and violence may occur. If you still doubt that violence may occur from fake news, a check on what happened in Rwanda where a genocide that killed hundreds of thousands of people was fuelled by misinformation on the radio.
Yes, it is your have right to freedom of expression but it is of utmost importance that you make sure that your expression does not cause the loss of another's life or future!
The best way to combat this infodemic is for government and her agencies to unite under a common messaging structure that is timely, comprehensive and resonating. The authorities must be proactive and not reactive.
From our end, while the government and health experts help to curb the spread of Coronavirus pandemic, POLITICS NIGERIA will continue to help our readers curb the spread of Coronavirus infodemic.