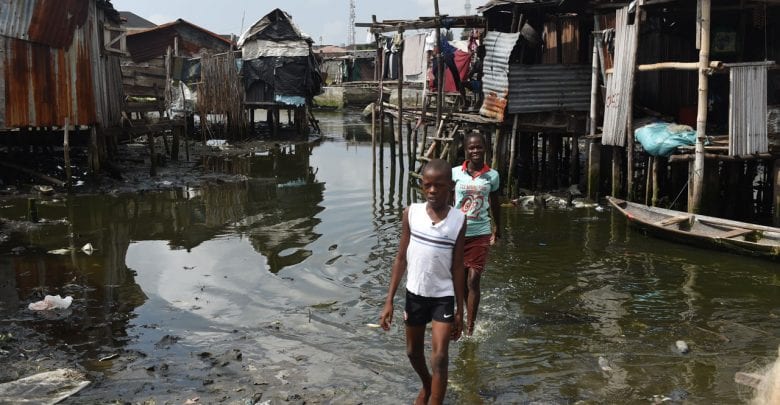 It appears that the fight against Coronavirus in Nigeria is not anywhere close to being won as many abandoned communities lack water supply required to adhere to health guidelines. Over 2 million persons have contracted the virus across the globe and close to 70,000 persons have been confirmed dead.
POLITICS NIGERIA has been reporting the menace since its outbreak in Nigeria in February. For the World Health Organisation (WHO), the only visible remedy at the moment is for people to "stay at home" as some of its officials have even tested positive for the virus.
The organisation said washing of hands is one of the ways to avoid the spread of the disease, ironically, there are many communities without water which makes residents of such areas more vulnerable to the spread.
Donations
POLITICS NIGERIA reported how many organisations expressed fear about the disease in Africa. For instance, co-chair of the Bill and Melinda Gates Foundation, Melinda Gates, has advised African countries to act fast to curb the spread of coronavirus.
Worried about the spread, Mrs Gates said it will be horrible for third world countries, most especially in Africa because most countries lack good healthcare systems and humanitarian support.
"I have been in townships all over Africa and slums. When we talk about physical distancing and hand-washing, if you live in slums who can't physically distance, you have to go out and get your meals. You don't have clean water to wash your hands", she said.
The Gates have reportedly donated $10 million to fight the menace and also pledged to donate another $100 million through their foundation to treat Coronavirus.
This newspaper also reported how the International Monetary Fund (IMF) also disclosed that African countries including Nigeria need at least $114bn to fight the pandemic.
Concerning statistics
Data from an International Charity, Oxfam, revealed that the number of extremely poor people in Nigeria had skyrocketed to 94.5 million people. This is coming years after the country overtook India as the world poverty capital.
While India which is six times bigger than Nigeria has just 70 million poor people of a total population of 1.36 billion, Nigeria has 94.5 million poor out of the current estimated population of 200 million. By arithmetic, it means 47.2 per cent of the country's population is poor.
According to the world poverty clock, extremely poor people are those that live below $1.90 per day and most times, it is a result of poor governance.
The World Bank also noted that dimensions of poverty include: abuse by those in power; dis-empowering institutions; gender relationships; lack of security; limited capabilities; physical limitations; precarious livelihoods; problems in social relationships; weak community organisations; and discrimination.
The poor tend to live in remote villages as well as in urban slums without basic amenities.
The big question is how will these folks survive amidst the current Coronavirus pandemic?