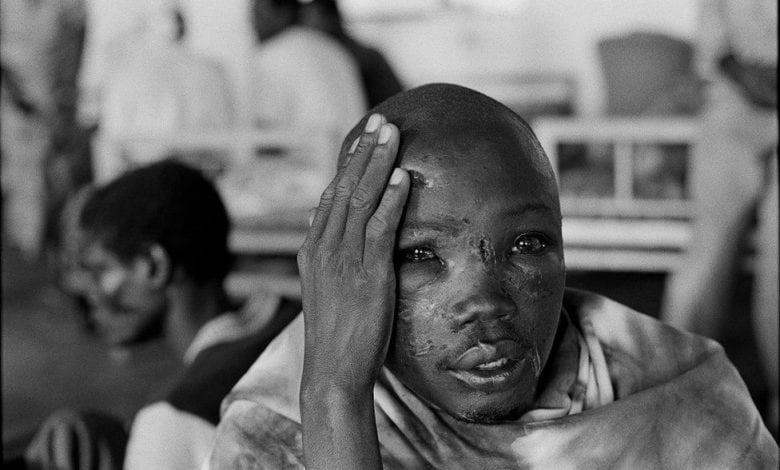 Unarguably, dozens of persons have lost their lives in the violence that marred the #EndSARS protests against police brutality across the country. For the first week, peaceful protesters were attacked by police officers with tear gas and even live bullets which led to the death of one Jimoh Ishaq and since then, many more individuals have been victims of what they are protesting against.
Of all the attacks on protesters, Tuesday's shooting at Lekki Toll Gate was arguably the worst. Amnesty International disclosed that at least 12 persons died but the army denied being responsible for the incident despite contrary evidence.
In his first address, Governor Babajide Sanwo-Olu confirmed that the shooting took place and many were injured but he claimed no one died. Hours after, the state government revealed that it had recorded no fewer than two deaths from the Lekki incident.
Rampant fake news
Following the Lekki Shooting, there were a series of pictures and videos that went viral online. Many Public affairs commentators said these pictures and videos represented what happened in Lekki on Tuesday night.
Those said to have lost their lives in the violence later came out to deny their death rumours. A typical example of an individual who rebutted news of her purported 'death' is a nollywood actress, Eniola Badmus. She trended on Twitter as one of those who had died.
A member of the National Youth Service Corps (NYSC) also had to debunk rumours of his death. He claimed that the photograph been distributed depicting him laying in a pool of blood was for a drama he took part in many months ago. Hundred of gory images shared on social media triggered many citizens.
After Tuesday's attack, a leading Non Governmental Organization in Nigeria, Enough Is Enough (EiE) also uploaded the picture of a man holding several CCTV Cameras at the Lekki toll gate. He was accused of removing them at the toll gate before the shooting started that night.
"This is hours before the Lekki Toll-Gate massacre when they removed the CCTV cameras. #EndSARS, #StopNigeriaGovernment https://t.co/fCEhFFKxNb", the NGO's tweet read.
As expected, the tweet gathered nearly 8,000 retweets with many raining curses on the Lagos State government. Surprisingly on Thursday, the same NGO apologised for spreading misinformation.
"This was an error. These cameras are not CCTV cameras but license plate verification cameras. They were removed to prevent vandalisation after @jidesanwoolu announced the curfew. He has said the CCTV footage is intact. We apologise for the error. #EndSARS #OfficeOfTheCitizen", the NGO said without even deleting its former tweets.
Between that Tuesday evening and Thursday, many properties were destroyed in Lagos and many other parts of Nigeria after thugs hijacked the protest. Hoodlums killed police officers and attacked public and private facilities.
More cases
POLITICS NIGERIA on Thursday ran a fact check on videos posted on social media platforms claiming that Asiwaju Bola Ahmed Tinubu, a former governor of Lagos had fled the country to France following his alleged involvement in the shooting of #EndSARS protesters in Lekki.
The 27-second video showed a dark-skinned man attempting to hide from an angry mob chanting 'thief'. It was seen by over ten thousand persons and shared 336 times before our fact check. Our correspondent also saw the clip on different WhatsApp statuses.
This newspaper's fact check later revealed otherwise. First, the video was not shot in France and plate number codes seen in the footage were registered in the United Kingdom. Neither did the picture of the man have any resemblance to Tinubu.
Mr Tinubu according to Tunde Rahman, his spokesperson has not travelled out of the country since the COVID-19 pandemic broke out.
There was another picture showing a girl crying while holding the Nigerian flag. The narrative attached was that  disbanded SARS operatives killed her three brothers on the same day, A claim the girl later came out to deny. She claimed all her brothers are alive and that she was a victim of police brutality.
POLITICS NIGERIA also recalls that a video of Presidential spokesman, Femi Adesina was also shared on social media at the heat of the protest where he said the protest was "child's play". The fellow who shared the video also added a caption that goes thus: "If you are not angry enough, I hope this video helps you."
Swiftly, Channels Television reacted clarifying the video that it was recorded two months before now during #RevolutionNow protest in August. Mr. Adesina in another clarification said the misleading video led to his phone being "bombarded with curses".
Remembering the Rwandan Genocide
In the 90s, an estimated 500,000 to 1,000,000 Rwandans were killed, due to propaganda shared on Radio. The killings caused shock across the globe but unfortunately, there was no country that could interfere as victims were killed in their villages The militia murdered victims with machetes and rifles.
Radio stations apologised but an apology can never bring back the dead.