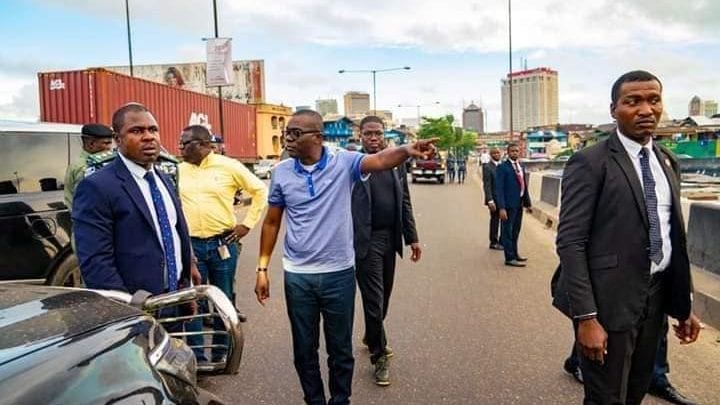 As countries across the globe battle to fight Coronavirus, the economic capital of Nigeria, Lagos State may record 39,000 cases, POLITICS NIGERIA can report.
According to the statistics of the state government made known to Journalists by the Commissioner for Health, Akin Abayomi, on Friday, the cases can be limited to 13,000 cases.
"Our Mathematical modelling shows that worst case scenario we might have 39, 000 cases in Lagos State; however, if we practice good social distancing, we can limit that to about 13,000," he said.
He argued social distancing will help a long way to protect citizens from the pandemic.
"The figures may seem alarming at this point, but this is just to emphasise the importance to the Lagos Community to follow the instructions of the Incidence Commander to ensure they practice good social distancing."
"Social distancing is the key to bring the outbreak under control, because that way, we are not giving the virus the opportunity to spread from person to person".
The commissioner noted that of the 44 confirmed cases in Lagos, 70 per cent were male, while 30 per cent were female. Beyond, 84 per cent were brought from foreign countries.
He also disclosed that some teams have been deployed to Seme Border to rescue 16 Nigerian students stranded at the border.
"As expected, when we close borders, we see Nigerians fly to neighbouring countries and try to enter through the land border. We have a situation at the Seme Border; 16 students who are trying to enter Nigeria, what they are doing outside the border, we do not know".
He urged Lagos residents to practise good respiratory hygiene and constant washing of the hands with soap and water.