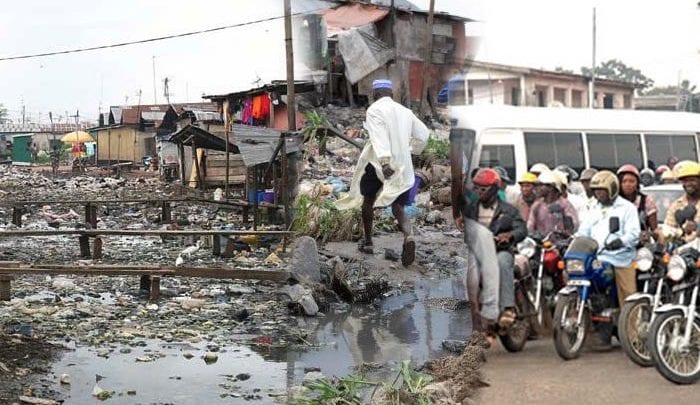 For five weeks, Nigerians particularly in Lagos, Ogun and the Federal Capital Territory (FCT), were indoors following the lockdown directive of President Muhammadu Buhari. The effort was to curb the spread of Coronavirus across the nation.
Like Mr Buhari, many states' governors also thread this path as they mostly argued that the period will help to critically save Nigerians from the deadly disease. Before the lockdown decision was made, the government had earlier put in place some proactive measures.
Some of the measures include a ban on 15 high-risk Covid-19 countries from March 21. This means nationals of China, Italy, Iran, South Korea, Spain, Japan, France, Germany, Norway, the United States of America, the United Kingdom, Netherlands, Switzerland, Sweden and Austria are restricted from travelling to Nigeria.
The government also forbade gatherings of more than 25 people and this was what forced schools, religious houses and other social gatherings to withhold their daily activities. All these were done when Nigeria was yet to record 200 cases of Coronavirus.
By the time President Buhari ordered the first two weeks lockdown, the country had recorded almost 100 cases of the virus. By the time he extended the lockdown, Nigeria recorded close to 500 cases. Despite enough evidence of the deadly nature of the virus, Nigerians wanted to be out of their houses.
Why? Of course, no one is willing to die but hunger kills even faster than Coronavirus. Poverty kills. Homelessness kills. Yes, health is wealth but one needs adequate resources to live healthy. The government announced palliatives but there have been reports that those really in need aren't getting the food relief materials. There is massive corruption. The poor are made to still battle with unseen palliatives. Many homes have been made to cry following the death of their loved ones – not to Coronavirus but to other matters that require maximum attention.
The National Bureau of Statistics (NBS) on Monday revealed that over 40 percent of Nigeria's population live in poverty. In a country of 200 million persons, over 82 million persons live in extreme poverty. In simple terms, we have 82.9 million Nigerians who live below $1 per day despite being the top oil exporter in Africa. The failure of the government to diversify the economy and build much-needed transport and power infrastructure has stymied growth and the spread of wealth beyond a rich elite.
In all, the United Nations estimates that Nigeria will have a population of 400 million by 2050. While struggling to shake off the effect of a 2016 recession, the new coronavirus pandemic hit economies worldwide including our dear country. Hence, the poor must protest lockdown, if not to buy clothes, cars or houses, they need to put food on tables for their kids' survival. So, President Buhari approved relaxation of lockdown. The big question now is, what next?
On Monday that happened to be the first day of lockdown relaxation, we recorded the highest cases of Coronavirus so far since its first outbreak in February. The Nigeria Centre for Disease Control (NCDC) dished out 245 new confirmed cases and announced a total of 2,802. Many stormed banks, public transports and many other gatherings without protection. The rate at which people breached the relaxation order was evident in the front pages of national dailies.
While 417 patients have been discharged after recovery, Nigeria has recorded 93 deaths having tested 18,536 persons since the beginning of the pandemic in the country. A breakdown of the 2,802 confirmed cases shows that Lagos State has so far reported 1,183 cases, followed by Kano – 365, FCT – 297, Borno – 100, Gombe – 96, Kaduna – 81, Ogun – 85, Bauchi – 80, Sokoto – 66, Edo – 62, Katsina – 83, Osun – 37, Oyo and Jigawa – 39, Delta – 17, Kwara and Akwa Ibom – 16, Rivers – 14, Yobe, Zamfara and Ondo – 13, Ekiti, Adamawa, Kebbi – 13, Nassarawa – 11, Enugu and Taraba – 8, Ebonyi and Bayelsa – 5, Plateau – 3, Niger – 4, Imo, Benue and Abia – 2 while Anambra has one case.
One can easily predict that the end time for Coronavirus in Nigeria is not near as the number of infected people in the country is expected to rise on a daily basis following the relaxation of lockdown. Now that government has seen how the first day of lockdown relaxation went, what next for the poverty capital of the world, Nigeria?