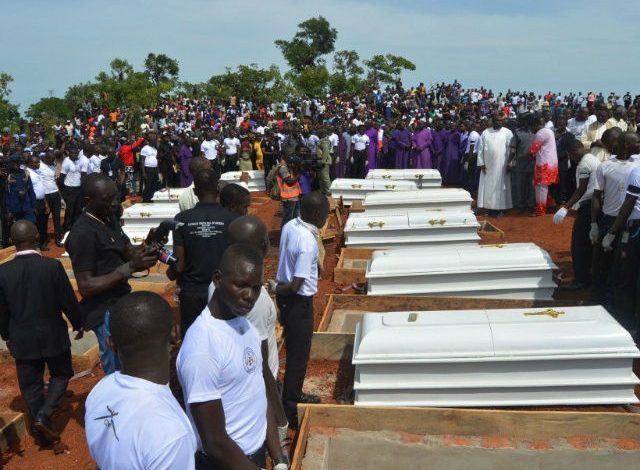 There is growing public anger over the incessant spate of violence rocking Nigeria.
Despite the replacement of his military high command in late January, it appears President Muhammadu Buhari is still finding security challenges difficult to tackle in the country.
Just last week, over 200 people lost their lives in various violent attacks across the country. This outrageous figure was not closely monitored by Nigerians who are still busy fighting the government over the suspension of Twitter.
According to a rights group, Amnesty International, armed gangs also known as bandits rob and kidnap for ransom in different regions of the country. They have killed over 3,000 people between 2020 and now. Amnesty revealed that it continues to document an alarming escalation in attacks and abductions since January.
The banditry has made it increasingly difficult to farm, travel or tap some states' rich mineral assets, such as gold. In the last few months, escalating insecurity and communal violence appears to be strengthening separatist movements across the country.
Among those movements is the Indigenous People of Biafra – a group that advocates an independent state in a part of Nigeria that tried to break away more than 50 years ago.
POLITICS NIGERIA reviewed various killings across the country last week and our findings revealed that 201 people lost their lives in separate killings. On the other hand, 137 people were abducted.
Breakdown
Gunmen killed Ahmed Gulak, a former political adviser to President Goodluck Jonathan in Owerri, the Imo State capital.
Armed men also killed a 51-year-old Ibadan businessman, Maduabuchi Owuamanam in Oyo State.
In Niger state, armed bandits abducted 136 students from an Islamic school in Tegina, a densely populated town in Rafi Local Government Area.
Gunmen also attacked Odoke, Ndiobasi and Obakotara communities in Ebonyi, killing at least 30 persons.
It was reported that seven soldiers were killed by an improvised explosive device planted by Boko Haram terrorists, in Borno state on Tuesday while the Gombe State Government said a communal clash between Shongom and Filiya districts over farmland resulted in the death of one person and the burning of over 50 houses on the same day.
In a separate attack on Wednesday, the military reportedly killed three gunrunners moving weapons on foot into Nigeria in Sokoto. In Benue, an aide to Benue Governor Samuel Ortom on security, Christopher Dega, was shot dead.
More killings 
Seven people also lost their lives during a robbery attack on two banks and a police station in Osun while the Army repelled a terrorist attack on Damboa, a Borno community, killing over 50 attackers in the process.
The police on Thursday said 88 people were killed by bandits in attacks on some communities in Danko-Wasagu Local Government Area of Kebbi State.
Also, bandits attacked Magami and Mayaba communities in Gusau local Government Area of Zamfara State where 12 farmers were reportedly killed.
Way forward
POLITICS NIGERIA spoke with a security expert who said one of the ways to tackle insecurity is to strengthen the nation's weak security system.
"There is corruption in the land and inadequate funding of the police and other security agencies are the reasons for what we have in Nigeria today," Tunji Ebire suggested.
He told POLITICS NIGERIA that government should provide security operatives with intelligence gadgets and logistics being used in advanced countries.
"Poverty is another factor. The government must try to reduce this and pursue a realistic social security programmeto ensure that the populace meet their basic needs."