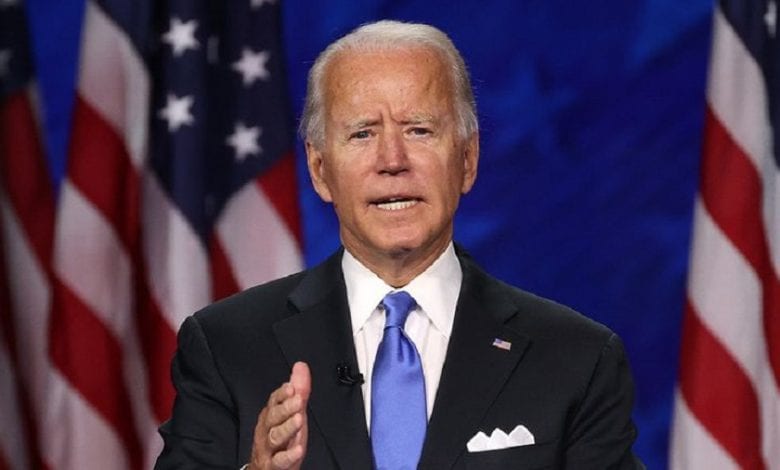 The just concluded Presidential election of the United States saw to the election of Joe Biden as the 46th President of the country. The Pennsylvania-born politician blew the re-election bid of the incumbent President Donald Trump.
The Democrat party member polled 290 electoral college's votes against the 214 votes garnered by his Republican counterpart. "I am humbled by the trust and confidence you have placed in me. I pledge to be a president who seeks not to divide, but to unify. Who doesn't see red and blue states, but a United States. And who will work with all my heart to win the confidence of the whole people," Mr Biden said in his acceptance speech, reiterating his commitment to the country's service.
Although Mr Trump has not conceded defeat and has vowed to challenge the result in the Supreme Court, world leaders have begun to congratulate Mr Biden.
The 4-year rule of Mr Trump is one of a hell for African countries including Nigeria with many policies and restrictions aimed at curbing migration. He never stopped at every chance given to rub the 'America first' stance on people's faces.
Asides that, the reelection bid of Akinwumi Adesina as the head of the African Development Bank (AfDB) almost suffered a setback with the Trump-led US government's opposition. The US wanted an investigation conducted after receiving an indicting report from a whistleblower. Mr Adesina was later exonerated after an independent probe.
Also, the nomination of Okonjo-Iweala for the World Trade Organisation's Director-General was countered by the US government who has thrown its weight behind South Korea's Trade Minister, Yoo Myung-hee.
In what appears to be the end of a trump reign, Nigerians are curious about what a presidency with Joe Biden holds for Nigerians.
Economy
A recent report from Renaissance Capital (RenCap), a leading emerging and frontier markets investment bank, predicted that a Biden's victory will attract $700 billion investments to Nigeria and other emerging markets. Its Chief Economist, Charles Robertson, noted that his emergence will move trillions of dollars to Nigeria and other emerging markets.
In the oil market, experts have predicted that since America is Nigeria's top oil buyer, under Biden, this will affect investments in the Nigerian oil and gas industry. It should be noted that oil prices are crashing globally, and coupled with the COVID-19 pandemic, America is reducing imports from Nigeria.
Recently, the US authorities disclosed that its imports of Nigerian crude oil in 2020 is lower than what it bought in the same period of 2019. In fact, the highest monthly volume of Nigerian crude purchased by the North American country so far this year was 2.12 million barrels, compared to 11.78 million barrels in 2019.
Mr Biden, also noted that his plan will restrict fossil fuel investment on federal land, rejoin the Paris Climate talks and expand renewable energy use in the US. Biden victory will see massive deficit spending, and a refocus on green policies and healthcare. The positive is that the trade environment in the US will be more open to imports and outsourcing from Nigeria.
Also, experts have predicted that the dollar will be weaker under Biden because the crude oil price will stay up. Consequently, emerging market security with higher yields will be attractive.
Foreign relations
Mr. Biden's experience as head of the Senate Foreign Relations Committee and as vice president in the Obama administration have given him a familiarity with international affairs that could work to his advantage, foreign policy experts have posited. One of Nigeria's biggest investors is China, an arch-enemy of the US.
Meanwhile, just like Mr Trump, Mr Biden seeks to crack down on Chinese imports, which in a way appears to be an opportunity for Chinese and American companies to offshore to Nigeria and avoid Chinese import tariffs.
However, for Solomon Ayegba Usman, a lecturer in Obafemi Awolowo University who specialises in International Relations, Comparative Politics and Development Studies, foreign policies under Mr Biden may not be different from it was under Trump save for the touch of diplomacy.
Speaking with POLITICS NIGERIA on Monday, he said; "It won't be different from what other Presidents have been doing in terms of America-Nigeria relations."
"Just like this man from South Africa, Julius Malema, has said, Whether you are from the Democrat or Republican both of them are the same. If you look at the history of the two parties, they were once together before they splitted. There is this American first sentiment.
Trump may have heightened his own but every American president the country's interest comes first.
In the pursuit of vital interest or core interest of any nation, the interest of the country comes first. The only thing is that Trump did not apply diplomacy in his own pursuit. He does not have the finesse of diplomacy"
Biden's narrative is not different from Trump only that he will be diplomatic in his approach, the lecturer stated.
He further noted that there are laid down policies that the US President is bound to follow because the American government is institution-driven.