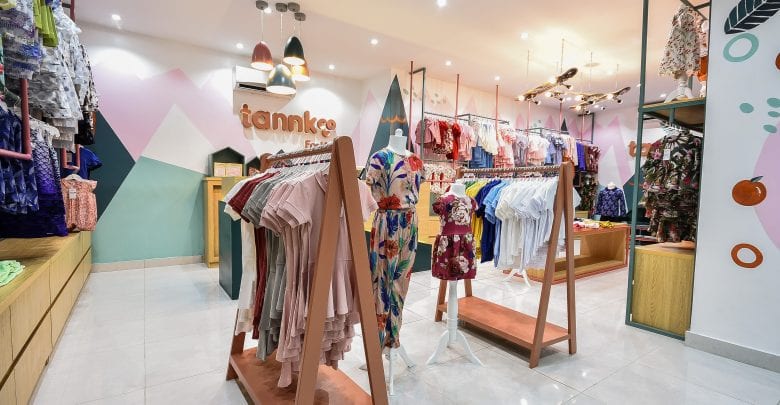 Tannkco announces its official store opening at Esteek Plaza, Lekki Phase1 on the 20th of October 2019. The Esteek Plaza is Lekki' s ultra-modern shopping plaza, popular among local residents and visitors alike. The delightful children-centered Tannkco store offers clothes and accessories for children ages 0-10 years.
Tannkco is Nigeria's foremost children clothing apparel line that is dedicated to ensuring that kids look stylish and are comfortable wherever they go, be it school, play dates and special occasions. Tannkco is committed to creating quality clothing that meets the needs of children's lifestyle. The brand offers luxury clothing at remarkable prices. Its main focus is on producing new and modern designs that are affordable to parents and amazing for kids!
Anita Okoye, CEO of Tannkco, commented that "Tannkco is honored to open our first store in Lekki, a premier shopping location on the Island. We look forward to becoming a member of the local Lekki community and
building our reputation for excellence among residents as well as visitors to the growing cosmopolitan area."
The store is located in Esteek Plaza, 40 Adebayo Doherty, Lekki Phase 1, with opening hours from 9am until 7pm Monday through Saturday with options for shopping online and nationwide delivery on https://tannkco.com/.
Facts:
– Tannkco is an affordable luxury children's apparel company, which
caters for the 0- 10 age bracket currently.
– Tannkco launches this year with a flagship shop and online shopping
portal (www.Tannkco.com)
– All clothing is of international quality standard with affordable
price tags
– Tannkco stocks both genders, multiple sizes, various styles and basics
for kids.
About the Company: Tannk Co is an affordable luxury children's apparel company. To learn more, please visit their website at www.tannkco.com or their Instagram page at instagram.com/Tannkco/.
For Media Enquiries please contact Ms. Folashade Folayan at [email protected], [email protected] and [email protected]