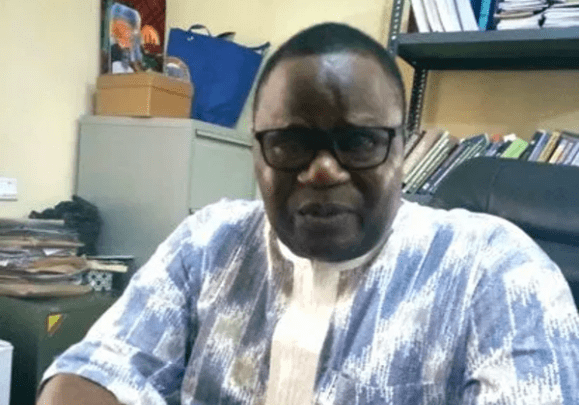 Former Minister of Information and chieftain of the All Progressives Congress (APC), Prince Tony Momoh, has said anyone who wants the removal of Adams Oshiomhole as the party's national chairman should wait till the convention.
Mr Momoh gave the warning during an exclusive interview with Sun newspaper.
Speaking on the leadership crisis in the party, he explained that the size of the party is a factor.
He then advised that those clamouring for the removal of the National Chairman should do it constitutionally. In his words;
"APC has a manifesto and it has a constitution, anybody who wants to do anything about Oshiomhole or any other person must follow the law."
"He is the national chairman of the party and a product of the constitution of the party. It is the constitution that made him contest the election during a convention and he won for four years. So, he is going to be there for four years."
"There are ways he can leave office, he can resign or he can die, but God is prepared to safeguard his life, and there is no way being a fighter he has always been that he would be forced to resign."
"He has not done anything that will make him to resign. Anybody who wants Oshiomhole out should wait till the convention."
It will be recalled that Oshiomhole was embroiled in a serious battle with a faction of the party pushing for his removal. The Edo-born politician was facing 'opposition' from his successor, Godwin Obaseki and from the National Secretary of the Party, Victor Giadom.
It took the intervention of President Muhammadu Buhari and some high-ranking members of the party to quell the crisis, thus retaining Oshiomhole as chairman.