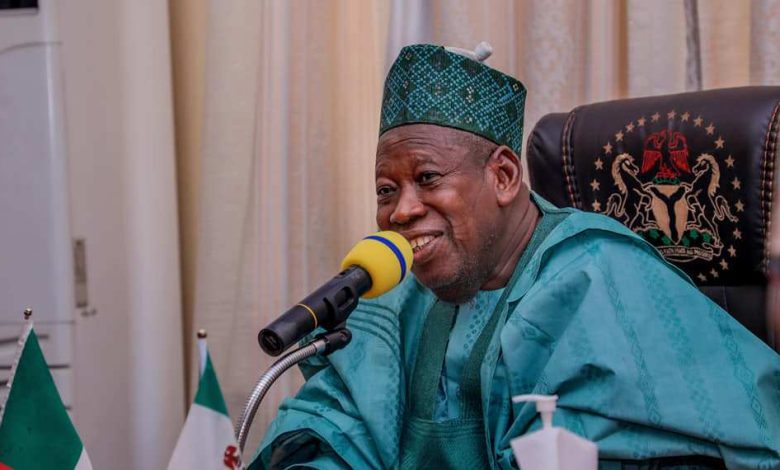 Dr Abdullahi Umar Ganduje, national chairman of the ruling All Progressives Congress (APC), says his party is the only vehicle to convey Nigerians to prosperity.
Ganduje made the comment in Lokoja, Kogi's capital, on Saturday at the inauguration of the APC campaign council for the state governorship election.
"It is also my belief that the innovations the campaign council will initiate during the campaign period will convince the electorate that the APC remains the only option for development, the only alternative for good governance and the only political vehicle to convey the people of Kogi state, and indeed, Nigeria, to the place of our collective aspiration of prosperity and development," he said.
The former Kano state governor said APC members in Kogi will ensure that Usman Ododo, the party's gubernatorial candidate, wins the election.
His words:
"I would like to, therefore, call on all our party members and stakeholders to rally round our candidate so that our party will succeed.
"By doing so, all the legacy projects would be sustained, and there would be continuation in governance. As a party, we are committed to working hard individually and collectively to realise these goals and objectives.
"It is pertinent to also note that we have initiated and concluded plans to structure our party into a truly grassroots progressive party by opening full-fledged and functional offices in all 8,813 wards in Nigeria.
"This is to enable our members across the country to have both a symbolic representation of our party in their neighbourhood and a place for active interaction between and among members on one hand, and members and leadership at different tiers of government on the other hand."