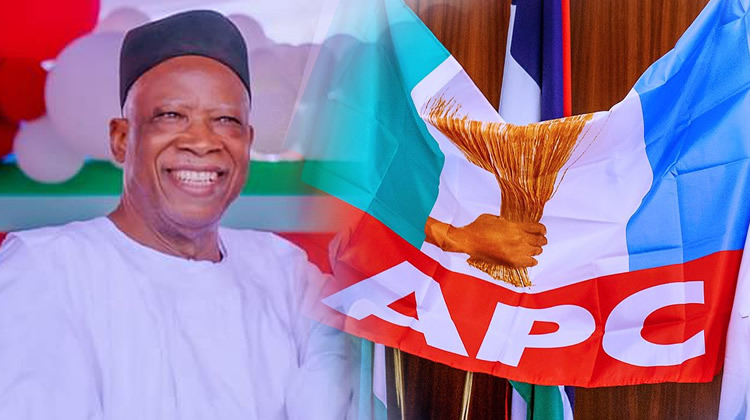 The National Working Committee of the ruling All Progressives Congress reportedly failed to take a decision on the zoning of the senate presidency and speakership of the 10th National Assembly during its meeting in Abuja on Wednesday.
Politics Nigeria gathered that the APC National Chairman, Senator Abdullahi Adamu, noted that the NWC could not take a position on the zoning arrangement without the input of the President-elect, Asiwaju Bola Tinubu, who was away in Port Harcourt to inaugurate some projects executed by the Rivers State Governor, Nyesom Wike, at the time of the meeting.
The NWC had a four-hour meeting which was presided over by Adamu, with no fewer than 18 of the 24 members in attendance.
The purpose of the meeting was expected to lay to rest the speculations about the zone that would produce the principal officers of the 10th National Assembly.
While the South-East and South-South lawmakers believed it is equitable to award the Senate Presidency to their zones, their Northern counterparts insisted that only the parameters of competence and experience mattered.
Addressing newsmen after the end of the meeting, the chairman disclosed that they had a meaningful deliberation that further connotes that the party leadership remains more formidable and united.
According to him, "The outcome of our four-hour meeting: We came out more formidable and united than anything. The zoning of presiding officers of the National Assembly that some of you are asking about is not what today's meeting is all about. When we want to do zoning, we don't just go alone as a party.
"Zoning is to take along the person who has the mandate of the country, the president-elect in the person of Ahmed Bola Tinubu. We have to take him along. He travelled after the elections and came back only last week. We have to carry him along.
"Also, we cannot stop those who are ambitious with zonal, individual or institutional interests. We cannot deny them. For as long as that is there, we have to find a persuasive manner to get some level of consensus. That is what we are working on. It is not a one-day affair."