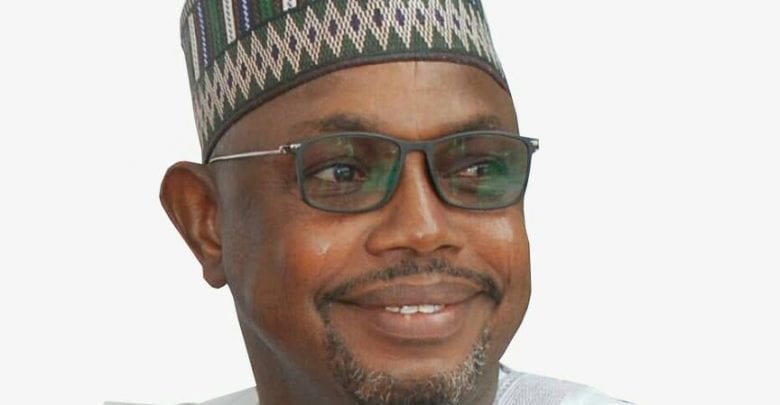 Acting national secretary of the ruling All Progressives Congress, APC, Waziri Bulama has opened up on the recent crisis that rocked the party.
Bulama, in a recent interview, disclosed that the crisis heightened after the defection of Edo state governor, Godwin Obaseki to the Peoples Democratic Party, PDP. He explained that the party did a lot to keep Obaseki adding that even the President, Muhammadu Buhari intervened in the matter but to no avail.
"As a party, we did everything humanly possible to appeal to the feuding sides in Edo State. Obaseki was on one hand and other stakeholders on the other. Those stakeholders, for instance, the 14 members of the House of Assembly that he decided to lock-out because he inaugurated the state House of Assembly with only nine members and for the past one year, he has been running the state house of assembly with the Speaker nominated by only nine members."
"There was nothing that was not done by all stakeholders of our party from our top leadership to other stakeholders like the governors, APC Governors' Forum and the National Assembly to bring these stakeholders together: the governor and 14 house of assembly members, the governor and five National Assembly members, the governor and House of Reps members led by Hon Ihovbaire, the governor and the senator from Edo North."
"Repeatedly, President Buhari talked to Obaseki, he appealed to all the stakeholders, the APC Governors Forum sent a delegation led by Ganduje. The party set up a committee led by the Senate President. Obaseki said he did not want claiming the Senate was biased. They sent another team. Look, all these options and others were explored but unfortunately, all these did not work and it led to a point, regrettably, where Obaseki left the party."
"But thank God, we are as a party held on to the process and continued with the process for the emergence of a candidate. It is our hope that having successfully concluded the process that led to the emergence of a candidate and flagbearer of the party, we hope that the leadership of the APC would work together as a team and as a family to carry out the campaign in a cohesive and united manner to see the victory of the party in Edo State."
"Remember the person that won the primaries, Pastor Ize-Iyamu, in his victory remark after thanking our members, in the first statement he made after, appealed to Governor Obaseki to please come back to the APC. I hope he succeeds and I hope his call to the other members of the party like Pious Odogu and Obaze who also ran with him would yield."
"At the level of the party, they are all members of the party and we all respect them. This feud is an internal matter and as God would have it, anything destined to happen will happen." he said.