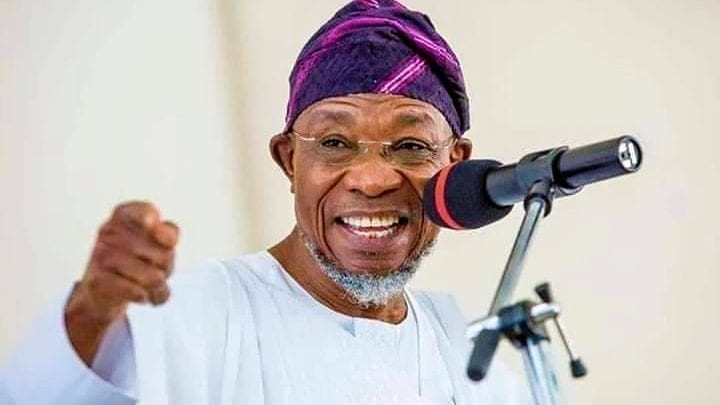 Barely a year after officially dumping the Social Democratic Party (SDP) to join the ruling All Progressives Congress (APC), Iyiola Omisore was elected as the National Secretary of the party by consensus.
He emerged at the 2022 national convention of the party which took place on Saturday, March 26 alongside 76 others.
Omisore is believed to have assisted Gboyega Oyetola to become Osun State Governor after the Independent National Electoral Commission (INEC) declared the September 22, 2018 governorship election inconclusive on the grounds that the 353 votes margin between Ademola Adeleke and Oyetola was lower than the number of cancelled votes (3,498) in seven polling units, which fell in Omisore's stronghold.
Omisore supported the APC after hours of round table discussions and delivered his area for the progressives.
He soon became a cabinet member without occupying any position. His running mate, Lawal Olayemi, was later appointed as Commissioner for Youths, Sports and Special Needs.
By February 2021, he concluded plans to register as a member of APC at his unit in Moore, Ile-Ife with chants of "Oyetola for second term" and was welcomed into the party by the deputy governor, Benedict Alabi.
At this point, Rauf Aregbesola, former Governor of Osun State could no longer tolerate what he tagged neglect of his supporters by Oyetola.
Aregbesola reportedly called Oyetola a 'betrayer' and didn't welcome Omisore's defection to the APC. In fact, he had to speak in parables a week later, insinuating the party had admitted killers and miscreants into its fold.
This comment was a reference to Omisore's alleged role in Bola Ige's assassination, despite the courts acquitting him of the charge. Since Aregbesola saw himself as Bola Tinubu's ally, he expected the national leader of the APC to be on his side but Tinubu was silent instead. He maintains his support for his nephew, Oyetola.
Furious about the situation, Aregbesola openly criticised Oyetola earlier this year and also campaigned for Moshood Adeoti as his preferred candidate for the forthcoming election in Osun.
Aside from this, Aregbesola launched a scathing attack on Tinubu, saying the same treatment the APC leader and his group meted out to former Lagos State governor, Akinwunmi Ambode, will be given to Oyetola because "he had derailed from the master plan too."
"That was how it was in Lagos at the time; a governor derailed and the party members unseated him using the ballot boxes. As it was in Lagos yesterday, so shall it be in Osun today. What is good for the goose is also good for the gander," he said.
"We came back home to reposition our party to where it was meant to be because we followed the lead of our leader that we thought was a noble and reliable fellow. We followed him dutifully with all sense of loyalty," he continued.
Tinubu, known for focusing on his lifetime ambition to be president did not respond to Aregbesola but his supporters rebelled against Aregbesola's attack on the national leader of the party. Alimosho APC party members performed a mock-up last burial rites, complete with coffin bonfires and burial polos, that signal the end of Aregbesola political reign in Alimosho.
While all of these were happening, Omisore was getting promoted within the APC and was one of those who joined Asiwaju in meeting APC lawmakers last week. Days later, he became national party leader against the will of Aregbesola.
Will this divide Osun APC? Will Aregbesola accept Omisore as his leader or will he dump the progressives? All of these will be answered in the coming days after the convention.