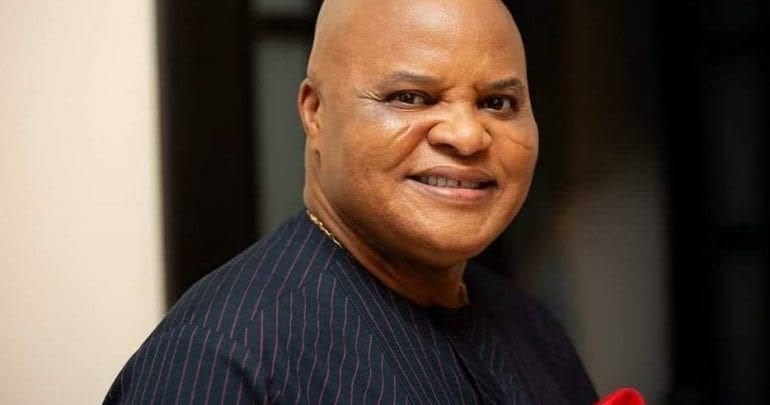 Senator Ifeanyi Ararume on Wednesday joined well wishers in congratulation Imo state Governor Hope Uzodinma on his victory at the Supreme Court.
Ararume contested on the platform of the All Progressive Grand Alliance (APGA) in the Imo governorship election and came third behind the now-deposed Emeka Ihedioha of the Peoples Democratic Party (PDP) and Uche Nwosu of the Action Alliance (AA).
This is contained in a statement wherein he also stated his readiness to work with the new governor for the upliftment of the people of Imo state.
The Supreme Court had on Tuesday ruled in favour of Hope Uzodinma in his appeal against Emeka Ihedioha's victory in the March 9, 2019 Imo state gubernatorial election. He was declared the winner and was sworn-in on Wednesday night.
"The Supreme Court has finally delivered its verdict on the protracted legal battles on the 2019 Imo State Governorship election.
"In its wisdom, the Apex Court finally declared my brother, Senator Hope Uzodinma the validly elected Governor of Imo State In the 2019 Governorship election.
"I wish to state categorically that I accept the judgement of the Supreme Court in good faith and hereby congratulate Senator Uzodinma on his emergence as Governor.
"As a firm believer in the rule of law, I make haste to state my readiness to work harmoniously with the new Governor in the overall interest of the Imo people," the statement read.
He stated that peace and development are "paramount" concerns and they will not be "sacrificed on the altar of selfish consideration".