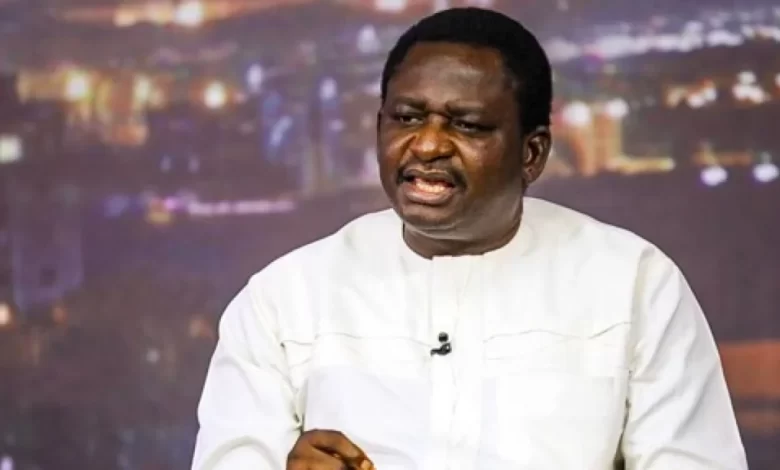 The claim that there are evil spirits in Aso Rock has been rejected by Femi Adesina after spending eight-years at the presidential Villa.
The claim of evil spirits in Aso Rock was made by Reuben Abati who served in the administration of ex-president Goodluck Jonathan.
Adesina who is the special adviser to President Muhammadu Buhari on Media and Publicity dismissed the claim in an article titled 'The spiritual side of Aso Rock'.
Politics Nigeria recalls that Abati said the state house "should be converted into a museum and abandoned". He added that a cleric disclosed that Aso Rock was "full of evil spirit."
He also said he suffered injuries and could not breathe properly for six months and "never slept in the apartment they gave me in that villa for an hour".
However, after seven years of staying in the same house assigned to Abati back then, Adesina has dismissed his predecessor's claim.
Adesina said:
"My predecessor in office (read, ancestor) Dr Reuben Abati, had alleged that Aso Villa is haunted, and should be turned to a museum. Abandoned. True? I didn't see any of his rather wild claims, not in eight years," Adesina stated.
"To the glory of God, I never experienced anything like this. Human beings normally face one vicissitude or the other, it is part of life. But God equally spares His own. No ailment to nurse, other than things typical of aspiring senior citizens like me. And nothing died under the waist.
"Well, I slept in my house in the Villa for eight years. And I snored, even so loudly to wake myself up. So, it's really different strokes for different folks. And it really has nothing to do with Aso Villa. Yes, sound sleep is another good in goodbye."