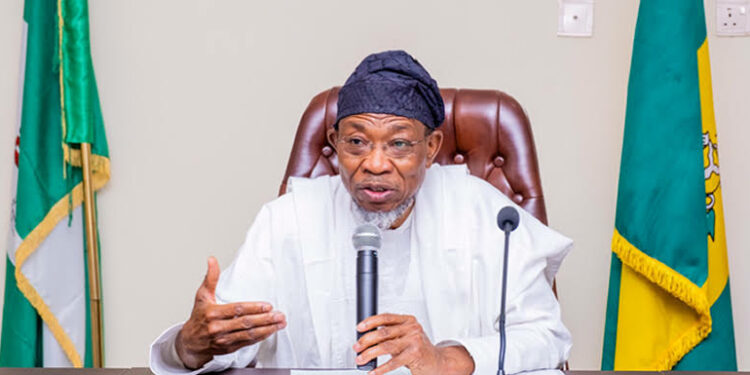 The former governor of Osun State, Mr. Rauf Aregbesola, has said he holds no animosity towards anyone.

POLITICS NIGERIA reports that the former governor restated that he remains committed to working alongside individuals who share the goal of returning the progressive party to power in the state.

Addressing media reports suggesting that he had attributed past conflicts to the influence of malevolent forces and sought forgiveness, Aregbesola dismissed such claims as untrue and misleading.

As the immediate past minister of interior, he emphasised the imperative for members of the All Progressives Congress (APC) to prioritise unity over personal interests in order to reinvigorate the party, regardless of past events.

Recall that during his homecoming reception at the palace of the Ataoja of Osogbo, Oba Jimoh Oyetunji Olanipekun, following the conclusion of his federal cabinet tenure, the former governor made some remarks about forgiveness.

Aregbesola had urged stakeholders, including dedicated progressives and representatives from traditional and social institutions who share the party's vision for development, to unite and mobilise members for future elections.

"I bear no grudges against anyone in Osogbo or Osun," he declared. "My arms are open wide, ready to collaborate and welcome anyone. If there are individuals who hold grievances against me, they have their reasons, but I harbour no ill will towards them."

While expressing his reluctance to part ways with any individuals, he humbly implored the royal father to intercede on his behalf, emphasising his sincere wishes for their well-being and his ongoing desire to work alongside them.

"Wherever I find myself, please rest assured that the interests of Osogbo and Osun are always at the forefront," concluded the former governor.