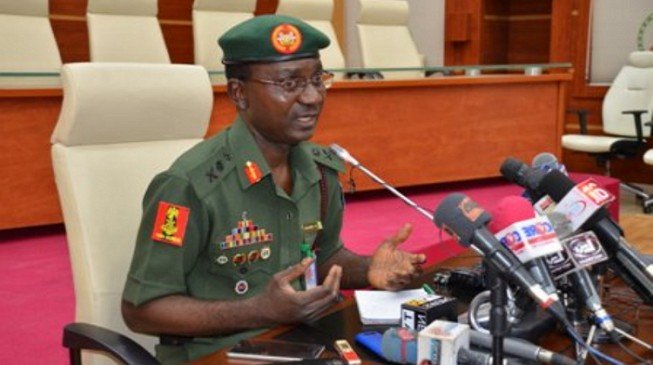 The Defence Headquarters has denied a claim made by Governor Babagana Zulum of Borno state that soldiers attacked his convoy last week in the Baga area of the state.
The Coordinator, Defence Media Operations, Maj. Gen. John Enenche, disclosed this during a programme on Channels Television on Wednesday evening. He also refuted the allegation made by the governor that there is sabotage in the fight against Boko Haram insurgents in the North-East region of the country.
Enenche noted the military has subjected the footage of the attack to analysis and would make its finding s known to the public very soon.
He said, "It is an allegation which needed to be probed and also, I must say for such an allegation, it calls for worry on our part as the high command of which we went into action immediately.
"We investigated it immediately and the strategic level is cleared of that; operational level cleared of that, tactical level, cleared of that. We analysed the video: you will discover from the sound of the gunshots, it is not the professional weapons that we use.
"And of course, if you have operated with an enemy for some time, we call it enemy habit. From the analysis, it was purely that of the enemies, Boko Haram, in that area. From the tactics, and from the search conducted, it was the insurgents.
"So, our fears were allayed within 48 hours. It is not anything sabotage from the tactical, operational and strategic level, that is if you want to rate it from rank down to the person on the frontline."