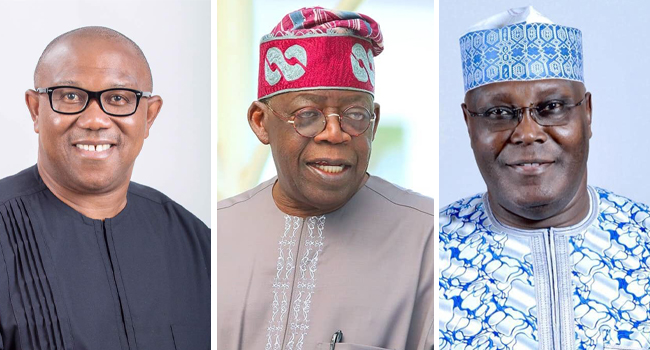 The legal teams of Atiku Abubakar (PDP) and Peter Obi (Labour Party) have revealled why they are yet to file their appeal against President Tinubu at the Supreme Court.
Politics Nigeria reported that the tribunal threw out petitions by Atiku Abubakar (PDP) and Labour Party's Peter Obi against President Bola Tinubu (APC) for lack of merit.
Atiku and Obi have since declared their intentions to appeal the tribunal's ruling at the Supreme Court.
While the 14-day timeline for them to file their appeal against Tinubu ends on Wednesday, September 20, a member of Atiku's legal team, Mike Ozekhome (SAN), said they were still working on the appeal.
"We are filing the appeal as soon as possible, within the constitutional and statutory period. All the lawyers are retained. Our team is intact and as solid as the Rock of Gibraltar," Atiku's lawyer said.
Similarly, Kehinde Edun, national legal adviser of the Labour Party, noted that the team was working within the legal timeframe.
"We have not filed the appeal yet because we are still within the time frame. It will be done any moment from now," Edun said.
 "Our legal team is still intact. They are some of our best hands. There is no reason to change them since we do not doubt their capabilities," he added.
When contacted, Obi's lead counsel, Dr Livy Uzoukwu, also said the legal team was still working on the appeal, saying, "We are on it. We have not fixed a date to submit."