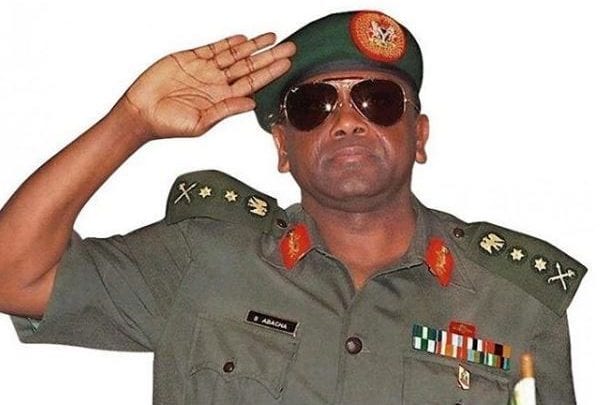 Ibrahim Badamasi Babangida (IBB), a former military head of state, has said that General Sani Abacha, who ruled Nigeria from 1993 until his death in 1998, deceived politicians to get into power after denying Moshood Abiola presidency.
POLITICS NIGERIA recalls that on 17 November 1993, Abacha, being the Minister of Defence and most senior official within the military hierarchy, forced interim president Ernest Shonekan to hand over.
Babangida, 80, described late Abacha as his "very good friend".
Speaking about the annulled 1993 election and its aftermath in a recent interview with Trust TV, Babangida said: "Abacha's government was very smart. They knew who were the most vociferous discussants about the election, about the coup, about June 12 and so on. They started talking to them and sold a dummy to them and encouraged them to get rid of the interim government; 'when we get rid of the interim government, we will bring you back to come and take over your democracy so that a civilian government would be installed'.
"They sold that dummy to the public and to some prominent persons within the society, and when Abacha stepped in, there were drumming and sighs; 'Good thing! Next thing is going to be a democratically-elected government'. I knew, we knew, that it wouldn't be because the argument was: 'Why should I risk my life only to come and hand over power to you?' That was what happened."
Abacha, who died in 1998, was dubbed a kleptocrat and a dictator by several commentators.