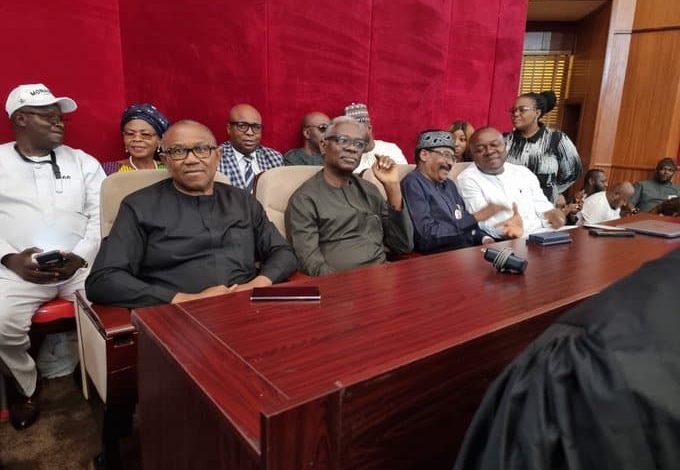 In what many political observers will see as a disaster, another self proclaimed chairman has emerged in Labour Party.
This time around, a former deputy chairman of the Labour Party (LP), Callistus Okafor, has asked the Supreme Court to pronounce him the substantive chair of the party.
According to him, both Julius Abure and Lamidi Apapa are "fake" chairmen.
Okafor said:
"I am the only acting national chairman of the Labour Party. Every other person parading himself as such is fake. Lamidi Apapa and Abure are both fake".
"Let everybody know that I have approached the Supreme Court of Nigeria on Thursday, May 18 and prayed the apex court to declare Abure's LP chairmanship claims, illegal.
"I have drawn the attention of the court to the fact that the acting secretary of the LP, based on the party's constitution, cannot emerge as the Chairman.
"I have also asked the supreme court to declare null and void and of no effect, whatever Abure has done in his so-called capacity as the chairman of the LP.
"I specifically drew the attention of the honourable justices of the apex court to the fact that Abure has conducted an illegal convention and primaries for LP which he has no legal power to do.
"I have also asked the court to recognise my party's membership list because the list is with me and could be verified."