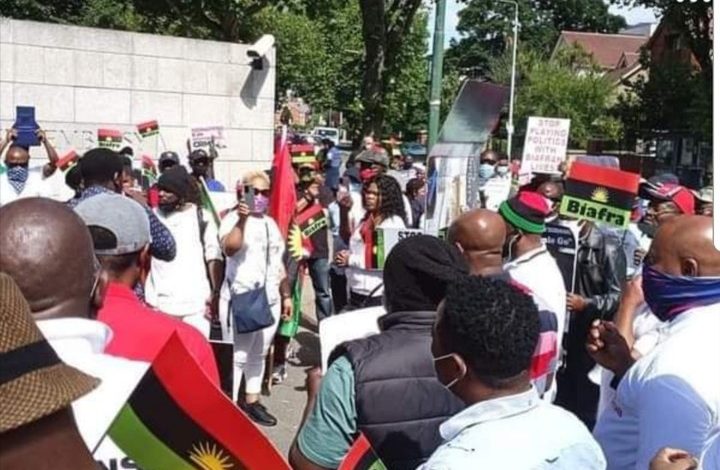 The Coalition of South East Youth Leaders (COSEYL) on Saturday said the order by the proscribed Indigenous People of Biafra (IPOB) prohibiting the recitation of the Nigerian national anthem and sales of cow meat as from April 2022, would not benefit the people of the region.
COSEYL President, Goodluck Ibem, told Vanguard, "It is undemocratic to ban cow meat. It is not in the interest of the Igbo people that there should be no national anthem in the southeast schools. These things will not solve our problems, instead it will worsen the whole thing. Rather we should look inwards and resolve our problems.
"IPOB is chasing shadows when you say people should stop eating cow meat or there should not be any national anthem. It will not solve any of our problems, it will not enhance the future of the people of the South-East people and it is not in the interest of the economy of the Igbo people."
IPOB members say their grouse is that the Southeast region has been economically and politically marginalised since the end of the civil war in 1970.