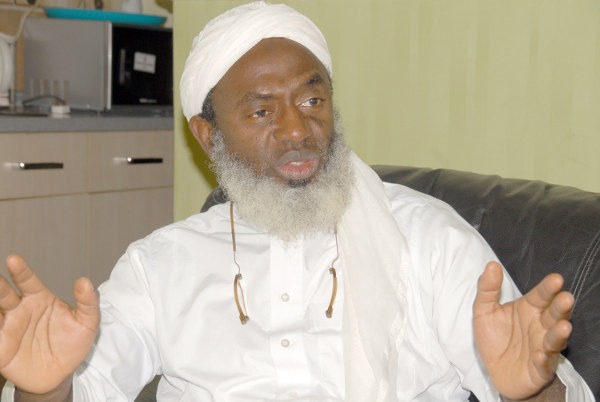 Popular Islamic Cleric, Sheikh Ahmad Gumi has called on the Nigerian Government to 'forgive' and 'compensate' bandits currently terrorising the northern part of the country.
Gumi, who made the comments after meeting with some bandit leaders recently, disclosed that the bandits are victims of cattle rustling and extortion, adding that they are 'very shy' people and should be granted 'amnesty' by the government.
"These people (bandits) know how to organise themselves and protect themselves and they have started attacking villages all around. Once you touch one of them, the whole of them will come together to attack a village. They mobilise themselves through the bush. So, it is not good to attack them, honestly speaking," Gumi said.
"The Hausa are suffering and they have therefore stopped attacking the Fulani herdsmen. So, we should not attack them. We should just pacify them and they are a very shy people. If you meet them, they are very shy."
"When you offer them amnesty, they drop their weapons. Then you go in, build schools for them, build hospitals for them, get them censored; get them registered; then you can control (them)" he added.