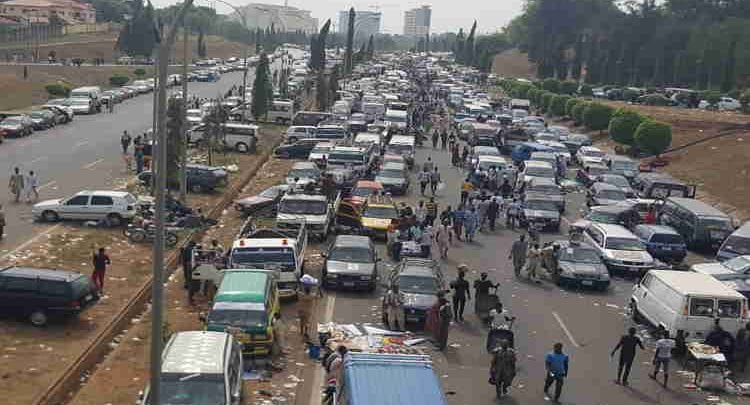 The Bayelsa and Taraba state governments have announced the decision to relax the COVID-19 lockdown in their respective states.
It should be noted that while Nigeria has recorded 276 COVID-19 cases, both states have not recorded any.
However, Bayelsa announced that it would relax its lockdown for smooth Easter celebrations while Taraba's is for the operation of businesses.
Bayelsa State Governor Duoye Diri said that the relaxation of the lockdown followed an appeal by the state organs of the various Christian bodies.
"Churches with large congregations would be permitted to have 50 persons during services while 20 worshippers would be allowed for smaller churches during services.
"All Churches must observe the social distancing rule as well as provide running water and soap for washing of hands.
"And these measures are for the period of the Easter celebrations," the governor said.
Diri noted that the lockdown would be back in place after Easter to ensure the public health and curb the spread of  COVID-19 in the state.
He said the stay-at-home order for civil servants and all other earlier measures had been extended for another two weeks.
Meanwhile, the Taraba state governor, Darius Ishaku has approved the relaxation of the lockdown earlier imposed on the state to prevent the spread of COVID-19, with effect from Thursday, April 9, 2020.
"From then until further notice, markets, shops and other places of business are allowed to operate between the hours of 8 am to 2 pm every day.
"Human and vehicular movements are also allowed during the period but people are advised to avoid large gatherings and observe social distancing.
"Gov Ishaku thanked all Tarabans for their compliance, adding that government is not unmindful of the hardship the lockdown has caused many families but it remains a necessary step that must be taken to protect the lives of our people," a statement issued on behalf of the governor read partly.