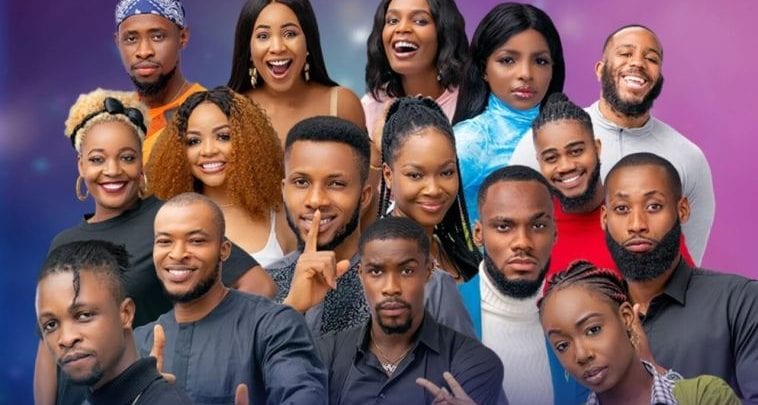 I think It is advisable to always know the significance of any act before indulging in it; as what we do, what we say or what we spend time watching either adds value to our lives or results to damaging our sense of critical thinking.
Sometimes, we tend to do things for the sake of entertainment but the hours usually spent for entertainment and the level of seriousness put into it, makes one ponder if it's actually for entertainment sake or a priority.
Writer, Brian Tracy, in his book "The power of self-discipline," said 80 per cent of the things we do that add little or no difference to our lives are usually fun, easy and enjoyable.
Today, popular reality TV show, Big brother Naija, has suddenly taken over the minds of many Nigerians, it has with no doubt become one of the most viewed television programmes in Nigeria. Nigerians have continually shown support and given relevance to this particular program on every of its seasons. Young Nigerians have not only become very fond of this show, but even advanced adults stay glued to their television sets watching the program daily. Some may say it's mere pleasure.
Whether it is or not, the fact is that it's time-consuming and the time and seriousness put into it is more than what we should put in for mere pleasure.
Come to think of it, what is this program "BBnaija" really all about, what are it's core values and essence for viewing, those who devote their time to it, what do they stand to gain at the long run? I think these questions are what the lovers of this program have failed to ask themselves before being committed to it.
To my knowledge, the show is designed to contain competitors "housemates" in a well-furnished abode for a period of time, about 10-12 weeks, were within this period, the housemates leave their normal lives and are being viewed globally. The viewers at the end of the day get to vote and save their favourite housemates who may possibly be up for eviction, while unlucky housemates with least votes get evicted from the show. this is done weekly. The show continues in this way until a winner finally emerges and gets to go home with a whooping sum of money and other things attached.
While the show runs, as these housemates get to live there lives for Nigerians to view, what have been their contributions to society, what can young Nigerians achieve after watching these people on a global television for about 10-12 weeks. What values do these housemates bestow upon thier viewers? Is this show educative, industrial, or even a means to showcase talents?
Well, It is very unfortunate that the only thing BBNaija has successfully promoted since it took off is immorality, if I'm not mistaken. It is also shocking to see how Nigerians have payed more attention to this program than even to things that will better there own lives. Everyday Nigerians sit before their television watching a show with little or no moral lesson even when they are facing the highest of all challenges.
We seem not to be bothered about the problems we face as a nation that even in the midst of bad governance, we do not care to question the government in power, provided they have not poked their hands into our eyes and obstructed us from watching our favourite Big Brother Naija.
So many Nigerians have payed more attention to this immorality promoting show than they have payed to their own businesses. Many young Nigerians do not have running businesses or even a job which they use as a source of income. Unemployment has become the Nigerian story, so even after earning a degree, having a good paying job is not a guarantee, but Nigerians are still asleep to these major issues confronting them, we only wake up when it is time to watch valueless programs like BBNaija and promoting immorality.
These days, some Nigerians rarely talk about anything other than BBNaija, and what do they even talk about? most times, sexual relationships between these housemates, How these housemates feel about each other is what we hear. Even on social media, love making, partying, fights and disagreements are all we see. and that is what the show is all about.
After the show, If young students are asked to write articles on any topic of their choice, a good number number of them will write about the BBNaija, just as it happened in my class. I wonder what they will want to write about. The tragedy about this whole thing is that the the viewers who happen to be the most interested party and lifewire of this program benefit less, while the organisers of this program make large profits from the votes of viewers. On the other hand, the housemates, Apart from the lucky person who finally wins the show and goes home with the benefits, other housemates who are involved get to rise to fame and sometimes promote their own brands afterwards, while viewers who keep the show going, are usually left with nothing.
It is crystal clear that the show adds no economic, financial or educational value to Nigerians. It is purely of no benefit to a country faced with economic, security and other challenges like Nigeria. Only If Nigerians were upright and thinking, a program like Big brother Naija should have gone into oblivion by now.
Instead of Big Brother, why don't we bring back talent promoting shows like Nigeria Gots Talent, Maltina Dance Hall, MTN Project Fame and others that spur young talents to showcase God given potentials rather than immorality.
Tobin, a social commentator writes from Port Harcourt.