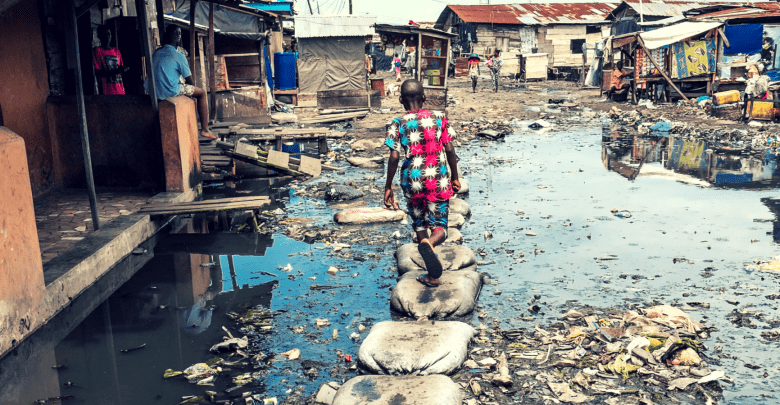 Peace Kayode is a 200 level student of Faculty of Education, Obafemi Awolowo University, and a victim of the nationwide closure of schools that resulted from the current global pandemic which has claimed over 300,000 lives. In this report, Peace Kayode and other students gave POLITICS NIGERIA a look into what things have been like for them in this pandemic.
Generally, Nigerians have been extremely affected by this pandemic, which some experts still claim the world is not halfway through. There have been weeks of lockdown without palliatives and adequate security. The economy has been hit hard and people have had to adapt to this new and unusual way of life. However, for Nigerian students, there is more. Something a nonacademic Nigerian – who lives in a private apartment without having to rely primarily on their parents for needs, wouldn't in all probability experience.
Peace Kayode lives with his parents and two other children in Ilesa, Osun state. Peace's dad is a commercial farmer, which means even during the lockdown in Osun state, he was working. Before the first round of lockdown in Osun state, Mr. Kayode withdrew all his laborers – a move Peace deemed unsual. During previous holidays, Peace and his siblings normally support the labourers – but now they do the works of the labourers.
"I have been going to farm with my father every day apart from Sundays, even during the lockdown, and we return around 12 pm. My dad practices commercial farming. So all the works his labourers have been doing while we were in school were withdrawn from them for us to start doing because it saves him a lot of money."
The effect of Peace's reality at home has been overpowering. "The implication of this is that I don't have time for myself again, each time i arrive from farm I'm always tired. And if I don't have time for myself again that means I lack freedom."
Peace says he is broke at home – a situation not quite unusual for Nigerian students, but evitable for him. He is a Graphics Designer, who has been getting jobs but no time to do them.
"I have been affected in terms of business. Because of farm, I have been losing jobs from my customers. I give some to my boss and make money from it. We students are broke during this unwanted break because no money from the parents and some people who are in my shoes don't have time for business as a result of lack of freedom."
Nigerian students have been clamouring for governmental aids since the beginning of the first round of lockdown and even now that it has been eased. National Association of Nigerian Students has called for the inclusion of students in the provision of palliatives.
Fear of Failure

Adekunle Ajasin University, Akungba (AAUA), was about to start its first-semester examination when the shutdown of schools was announced. Now, students are worried and scared of the transition from a long stay at home to examination at school. Damilola, a finalist of the department of Mass Communication, AAUA, told this reporter the reason why he's scared of this transition.
In Damilola's department, students do a significant part of the teaching as a result of the unexplainable absence of some lecturers – an act which is not surprising to Nigerian students. For Damilola, the problem is that he finds it difficult to read at home for an examination that the system already made difficult.
"The reading culture is lost. Our syllabus was covered by the students with a little introduction by the lecturers in charge. Resuming to exam would be worst."
There are other students who share the plight of Damilola. Some students, including the ones who enjoy a great deal of freedom at home, said they lack the motivation to read at home – a vibe they couldn't explain. Nigerian students see their homes as an academic leave, a go-to place after stressful semesters.
The Bored Ones
Praise did everything to avoid going home up until her dad compelled her. She wanted to stay in school, learn a vocation and enjoy complete freedom. It seemed like her dad was agreeing until he called her and told her he wants her home. "I wanted to stay because home is always boring. I had plans on how I wanted to spend this holiday but my dad wanted me home. When I told him about wanting to learn a vocation, he said he only sent me to school to read."
Praise was willing to stay, even after her dad's directive. But she depends on her parents for finance and In her own words, it was not yet time to escalate things.
Joshua Odeyemi is another student who is not enjoying this compulsory holiday. Joshua nicks some Nairas from him mum's purse to stay online, where he keeps himself sane.
"I am the outdoor type, which means, I love hanging out and chilling with friends a lot. Shutting school down has made me go home to my parents, who live in area that only the elders will enjoy living. I don't have many friends here so I'm forced to stay home in boredom. Also, my level of academic productivity drops whenever I'm at home. In school, I find it easy to be productive," Joshua says.
Online Classes
Some Nigerian institutions have been holding online classes despite the staggering odds against its achievability.
A student of College of Health Sciences, Obafemi Awolowo University, whose name will not be revealed for fear of victimization, revealed what these online classes have been like. "It has not been cool. Some people have had network issues, some people even get locked out somehow. The major problem is not even bad network, the major problem is that some students don't have an Internet-enabled phone."
Despite how bad things have turned out, some departments still kept having the classes and awarding marks to students who joined the classes and students who answered questions.
In April, after the Minister of Education said that government was working with the leadership of universities to resume online classes, Academic Staff Union of University (ASUU) reacted by listing numerous reasons why online classes will be ineffective.
Statistically, there are lots of reasons why online classes will be disastrous in Nigeria. According to Statista, over 60 per cent of Nigerians are currently Internet Users – and it's expected to rise significantly in the next two years.
These statistics correlate with the one by NOI polls. However, these statistics don't explain a number of things. According to global research on internet download speed, Nigeria currently ranks 176th position out of 207 countries.
To purchase a 1.5GB MTN monthly subscription, over three per cent (1,000 Naira) of the new minimum wage is needed. According to WhistleOut, a reliable tech-based website – about 800 megabytes is needed for a 1-hour high-quality zoom group video call. A 3-hour lecture per week would consume over 2GB data. And then there is the fact that Nigerian universities are not structurally prepared for Online lectures.
For people like Joshua, who nicks money from his mum's purse to purchase data, what would an Online class look like?
In a conversation with Kazeem Olalekan Israel, the Public Relations Officer of National Association of Nigerian Students' (NANS), Zone D, he stated the steps that NANS are taking to help students. According to him, the association's COVID-19 committees for different states have been approaching philanthropists, politicians and state governments to help mitigate the effects of the pandemic on students. However, according to the chairman of the committee, this particular move is only focused on students who are stuck on various campuses.
Also, NANS recently agreed to launch hashtags for online social media protest. The aim of the protest is to compel government to yield to their demand. Some of which are: provision of study allowance, not less than 100,000 Naira for online classes. Provision of decent laptops to students for online classes. Slashing of school fees by 50 percent to lessen the effects of post-pandemic on parents.
Apart from plans to facilitate Online classes, there is no known step currently being taken by the government to help Nigerian undergraduates. In fact, generally, Nigerians have not been fairly aided in this pandemic.
Meanwhile, Professor Remi Sonaiya, an educationalist and a former presidential candidate, thinks students are the ones who need to adapt to this new reality. "I think the first thing to underscore is that these are unprecedented times, and very trying for everybody. Students should realise this and not expect things to go on normally. All the sense of entitlement that they often exhibit is totally inappropriate for this situation."
"Let students use this opportunity to learn some important life lessons: things don't always work out the way you want them. That's life. You adapt, you learn to bear hard times. Remember the saying: Tough times don't last, but tough people do. Get tough! If you need money, think of what you can do to earn it. Offer some service for which people will be willing to pay," the Professor said.
Every student this reporter spoke with had one thing in common: Holidays are fun but not when they are pandemic-driven.