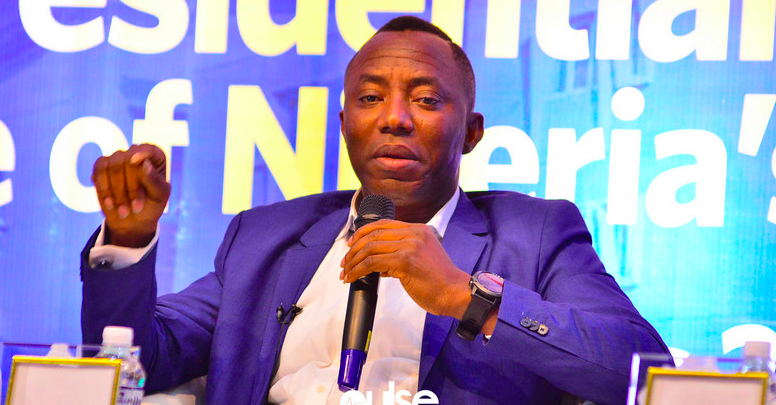 The presidential candidate of the African Action Congress (AAC), Omoyele Sowore, has said Nigeria staying together as one nation should not be by force.
POLITICS NIGERIA reports that there are protest movements in southeastern and southwestern Nigeria calling for an independent state of Biafra and Yoruba Nation respectively.
According to Sowore, he will allow a referendum on Nigeria's break-up in the event he emerges the country's next president in 2023.
"Nigeria has reached a point where it is either we work on a perfect union, or we abandon the union altogether and one of the ways to work on the perfect union is to sit down and frame another Constitution. Get it ratified, get a referendum for everybody to say yes or no to it and you're good to go.
"The Nigeria Constitution of 1999 is nothing. It wasn't made and ratified by the people, so you can't start amending it. And at any rate, the amendment of that Constitution has become a source for corruption.
"The guy who has been in charge of amending Nigeria's Constitution (referring to Ike Ekweremadu) is in jail in the United Kingdom (UK) for trying to sell somebody's kidney. That's the joke the Constitution review has been," Sowore told ICIR.