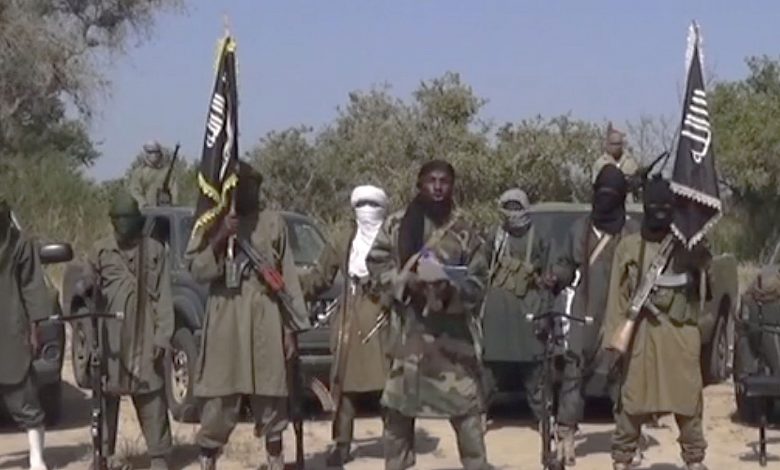 The Boko Haram terrorist group is reportedly using various forms of threats to coerce young people into joining their activities.
POLITICS NIGERIA reports that one family's experience in Niger State serves as an example of such incidents.
Bashiru Ibrahim, a former resident of Madalla, and his family were targeted by the group, according to a family member who spoke on the condition of anonymity due to fear of reprisals, Daily Post reports.
It was revealed that Bashiru's boss, who he had trusted, was actually a member of the extremist group. This fact only became clear after the devastating bomb blast that occurred at St. Theresa Catholic Church in Madalla on Christmas Day in 2011.
The attack killed at least 44 people and left many others injured.
She said, "After the Madalla bombing, my brother was abducted by Boko Haram to undergo initiation into the sect to prepare him for the task of attacking people.
"Bashiru and other young men were captured and locked in a dark room. But through the grace of God, weeks after their abduction, the Nigerian Army busted the hideout and dislodged them and that was how he escaped that day.
"A few weeks after he escaped, the terrorists traced him to his house, but luckily for him, that night, he was not at home. They ransacked and broke every valuable item in the home, looking for Bashiru, but they could not find him.
"No one could tell his whereabouts, we even thought he was already dead. But his phone later started ringing and we were talking to him. He said those terrorists were still threatening his life".
Bashiru's father, who lived in Niger State, and his mother, who resided in the Edo State capital of Benin, were both targeted by the terrorists, who threatened to harm the family if Bashiru did not join them.
Tragically, years after Bashiru had left the country, his father, stepmother, and her sister were all killed by the terrorists for their inability to produce Bashiru.
She said, "By God's grace, Bashiru was able to depart the country, leaving us with threats from Boko Haram.
"Although he was already out of the country, my family was as good as left in the open as his boss who has ties to the insurgents knew some basic details about us".
The report also has it that in November 2022, Bashiru's mother, Maria Ibrahim, was also murdered by the group in Benin City. Bashiru's sister expressed doubt that her brother would ever return to the country, as the insurgents continue to threaten the remaining siblings who are scattered across the nation.
Many young people are recruited by the terrorist group to join their violent activities, with some joining willingly due to poverty, illiteracy, unemployment, and weak family structures. Others are forcibly conscripted.