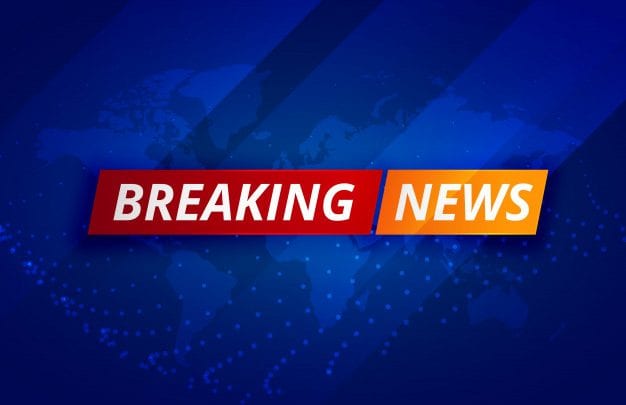 Olujonwo Obasanjo, son of former President Olusegun Obasanjo, has pledged to support Vice-President Prof. Yemi Osinbajo (SAN) if he joins the 2023 presidential race.
The Special Adviser to President Muhammadu Buhari on Political Matters, Babafemi Ojudu, made this known in a Facebook post on Saturday.
According to Ojudu, who works in the VP's office, Olujonwo visited him on Friday to register his wish that the VP should run for President in 2023.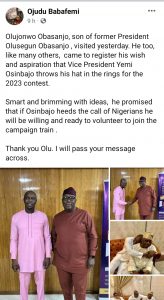 "He too, like many others, came to register his wish and aspiration that Vice President Yemi Osinbajo throws his hat in the rings for the 2023 contest.
"Smart and brimming with ideas, he promised that if Osinbajo heeds the call of Nigerians he will be willing and ready to volunteer to join the campaign train.
"Thank you Olu. I will pass your message across."
Osinbajo was Lagos State Commissioner for Justice and Attorney General from 1999 to 2007.
The 64-year-old has yet to declare if he would be run, but his supporters have been urging him to do so and mounting campaign billboards in strategic places all over the country.