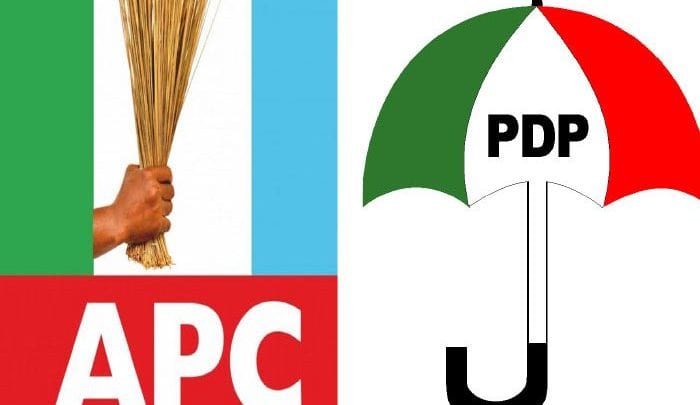 Ahead of the 2023 general elections, about 5, 000 members of the All Progressives Congress (APC) in Katsina State have left the ruling party for the main opposition, Peoples Democratic Party (PDP), POLITICS NIGERIA reports.
Katsina is the home state of President Muhammadu Buhari.
The defectors were received this weekend by the PDP governorship flag-bearer in Katsina State, Yakubu Lado Danmarke, in company of the state party chairman, Yusuf Salisu Majigiri, and other party leaders in Mayazu Local Government Area (LGA).
According to Majigiri, over 5,000 APC members were received during the event.
Addressing the mammoth crowd in Matazu, Danmarke claimed that his party won all the local councils' seats in the recently-conducted local government election, but the mandate was "stolen" by the APC.
Therefore, he charged all party members and supporters to ensure that their Permanent Voters Card (PVCs) were intact ahead of the elections.
Speaking on the development, Majigiri said: "Today (Saturday), we received over 5,000 APC members from Matazu and Musawa Local Governments led by Ali Maikano and Isa Abba into our great party the PDP.
"As new members, I assure you of all rights accrued to the rest of our members. We will ensure that you benefit from every opportunity regarding the welfare of members without sentiments".