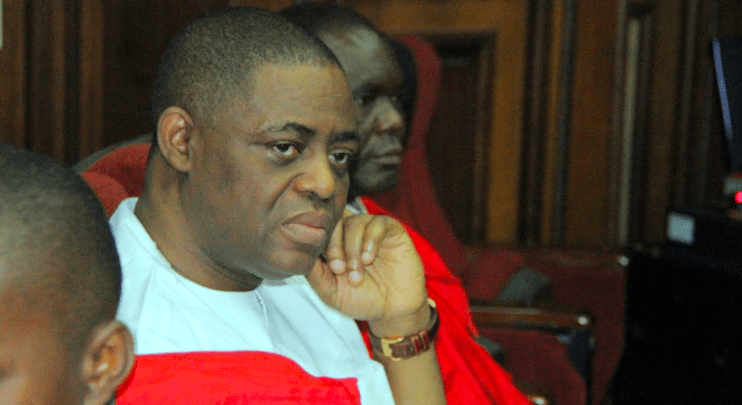 The Nigerian Police has invited former aviation minister, Femi Fani-Kayode, for questioning over a report he published on social media that the presidential Candidate of the Peoples Democratic Party, PDP, Atiku Abubakar, was planning a coup with some high-ranking military officers.
FFK was invited by the Department of State Security Services, DSS, a grilled for hours before being released on Tuesday.
However, a statement on Wednesday signed by the All Progressives Congress Presidential Campaign Council, of which Fani-Kayode is part of, disclosed that the fiery politician has also been invited by the Police.
The statement read; "Despite the well-publicized invitation of Chief Femi Fani-Kayode by the DSS and the report that the secret police asked him to return for further investigation today, we were surprised that the police have also jumped into the same matter."
"On Tuesday the AIG Federal Investigation Bureau also invited Fani-Kayode for questioning. The APC-PCC is concerned about the latest invitation by another security agency, just some 10 days to the election, when he is most needed as our director of New Media."
"While we are not questioning the authority of the police to invite our official, we want the police to be mindful that the truth they seek to find is already being pursued by the DSS. They should allow the DSS to complete its investigation."
"Chief Fani-Kayode upon his first interview by the DSS, described the agency as "very professional", in the way the operatives grilled him on a tweet accusing one of the opposition leaders of cooking something with the military authorities. The DSS at the meeting made it clear to him that the basis of his tweet, a newspaper report, was not correct."
"Fani-Kayode will have another round of grilling by the DSS today. In a statement Tuesday night, the agency spokesman explained the reason for Fani-Kayode's invitation, saying it was in respect of an investigation of some of his allegations and insinuations relating to issues relevant to​ National Security."
"Chief Fani-Kayode faced a Panel which interviewed him on the subject matter. Afterwards, the Service granted him administrative bail and directed that he makes routine returns to the Office with effect from Wednesday, 15th February, 2023 till otherwise. The investigation, however, continues," DSS said.
"We want the police to allow the investigation go its full course, so that they do not open themselves to suspicions that they were implementing an agenda scripted by the opposition."
"Chief Fani-Kayode is a respected Nigerian and had served his country as minister of aviation. He will be available any time to answer for his actions."