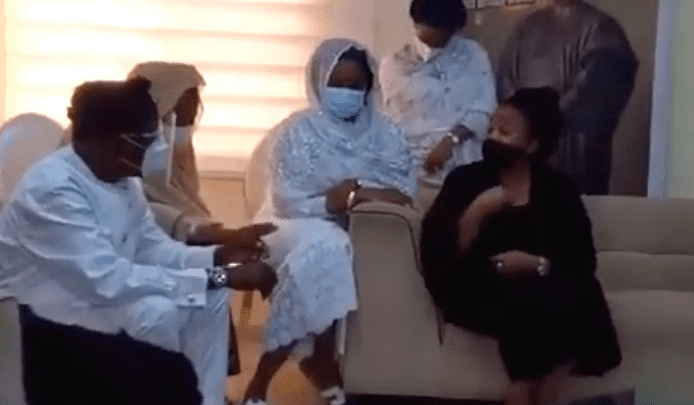 Florence Ajimobi, Wife of Late ex-governor of Oyo State, Abiola Ajimobi, verbally attacked the Deputy Governor of Oyo state, Rauf Olaniyan for failing to call or even send a condolence message on Sunday.
POLITICS NIGERIA learned that Mrs Ajimobi while addressing some governors who paid a condolence visit to her, accused Olaniyan of not even calling or sending a text message. Olaniyan quickly denied saying that he called twice.
She said; "I think the least anybody can do, as a God-fearing person, is to send me a word of encouragement at that time. And even after he died, not even you, Mr Deputy Governor called me…"
The deputy governor interjected saying, "I called you."
To which Mrs Ajimobi replied, "You should have sent me a text message. I don't have your number, I can't pick up. I am the wife of a politician, I don't pick numbers I don't know. You can send a message. Everybody is going to die. My husband is dead, and he served this state for eight years. What are we talking about!"
The other governors seating had to intervene to keep the peace.