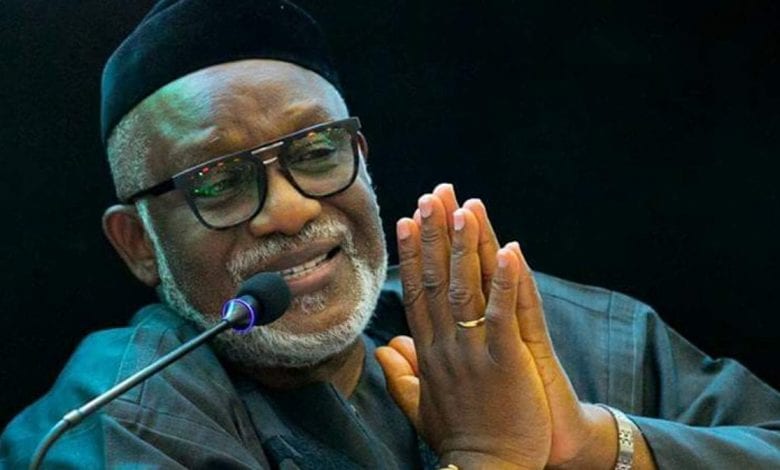 Governor Rotimi Akeredolu has emerged victorious in the Supreme Court.
The suit of Mr. Eyitayo Jegede, the candidate of the Peoples Democratic Party, PDP was thrown out. The court upheld Akeredolu's victory in the October 10th, 2020 Gubernatorial elections.
It was gathered that the majority decision delivered by Justice Emmanuel Agim, upheld Akeredolu's election on the grounds that the appeal by Olutayo Jegede and the People's Democratic Party lacked merit since the appellants failed to include Yobe State Governor and chairman caretaker Committee of the All Progressives Congress, Mai Mala Buni, a party in the suit.
The majority decision agreed with the decision of the tribunal that failure of the appellants to include Buni was fatal to their case.
However, the minority judgment led by Justice Mary Peter-Odili, held that since APC was the principal and was made a party, there was no need to join Buni in the suit.
More to come….