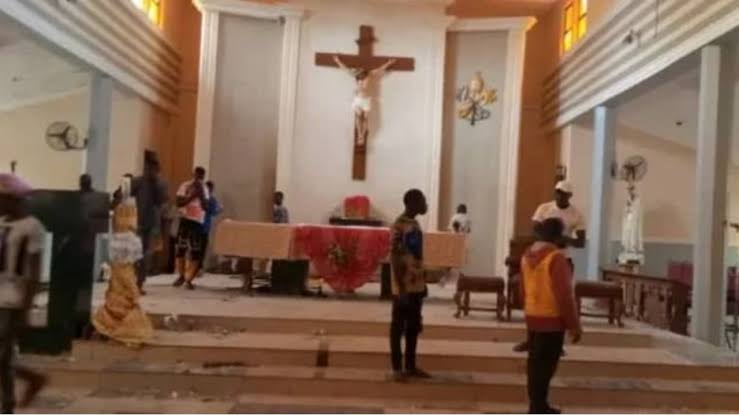 The Ondo State Security Network Agency, codenamed "Amotekun Corps" has confirmed the arrest of some suspects in connection with the Owo Catholic church massacre, recovering some weapons and a vehicle, POLITICS NIGERIA reports.
Local media house, Crest 106.1FM, Akure, Ondo State, shared this update via its known Facebook page on Thursday morning.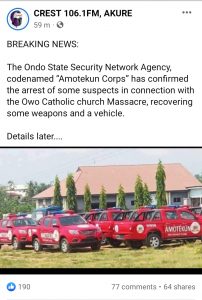 At least, 40 people died in the June 5 terrorist attack in the ancient city. Such was rarely recorded in the southwest region and it left many Nigerians shocked.
Four days after the attack, Nigeria's Interior Minister, Rauf Aregbesola, blamed it on the Islamic State in West Africa Province (ISWAP).
The Ondo State Governor, Rotimi Akeredolu, meanwhile expressed his disagreement with the Federal Government, saying it is too early to blame the terror attack on ISWAP.
ISWAP is a Boko Haram splinter with strong ties with ISIS (also known as IS or ISIL)
More to follow…