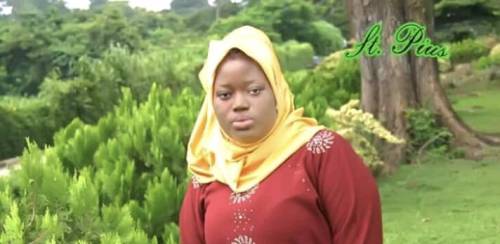 An 18-year-old female named Barakat Bello has been raped and killed by unknown men in the Akinyele area of Ibadan, Oyo state on Monday evening.
POLITICS NIGERIA learned that the student of the Institute of Agriculture, Research, and Training, Ibadan (IART) was stabbed to death close to her parents' house in Akinyele.
Speaking to reporters in Ibadan, Barakat's father, Kasimu Elepo, said he was not around when the sad incident happened, adding that the deceased's sister was also not at home when she was attacked.
He said Barakat's sister found her dead body around their home, after her body was examined, they discovered that she was raped, then she got murdered.
Elepo revealed that her sister found Barakat's body at the back of the house in a pool of her blood when she returned from Quranic lessons that fateful day.
The deceased's father noted that the police in the area had begun an investigation into the matter.
He said, "I was not at home when the incident happened. The younger sister was not at home too, she went for Quranic lessons but when she returned home, she saw her at the back of the house with deep cuts all over her body. She had been raped and killed.
"Somebody called me on the phone that I should come home but he refused to tell me what happened. When I got home, I saw that my daughter had been raped and stabbed to death."
Her death has, however, attract outrage on social media as Nigerians have begun to express their displeasure over the rising cases of Rape in Nigeria with the hashtag #JusticeforBarakat.
Barakat's rape and murder is coming after the rape and gruesome murder of Vera Uwaila Omozuwa, a student of the University of Benin, Edo State last week.