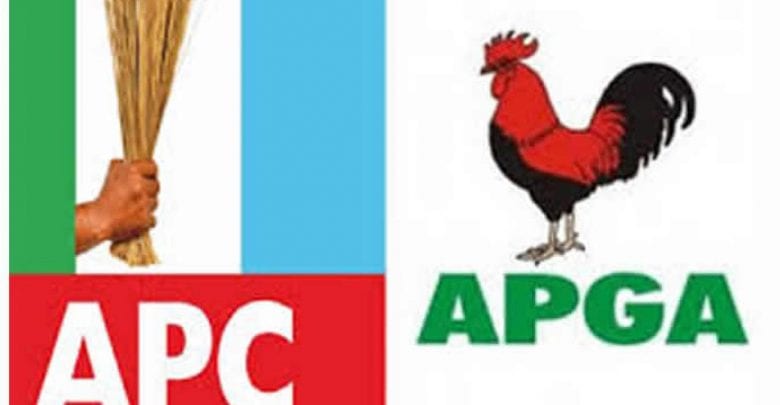 Just days after the Supreme Court nullified the election of Emeka Ihedioha as the governor of Imo state, the All Progressives Grand Alliance (APGA) in the state has directed its members to support the new All Progressives Congress (APC) government.
In a meeting in Owerri, the party says the decision was taken for the best interest of the state.
In attendance at the meeting was the APGA Chairman, Henry Okafor, its governorship candidate, Senator Ifeanyi Araraume and other top officials.
It could be recalled that immediately after the verdict, Araraume had congratulated Uzodinma and promised to support his government.
In the meeting on Monday, Araraume said: "Our people have suffered over time. We need to make the government succeed because we need good governance in Imo. We need to make our contributions.
"The whole idea to aspire to be governor is to offer selfless service to our people. Somebody has emerged through the verdict of the Supreme Court, which is the highest court of the land. Therefore, we need to sensitise our people from the grassroots to the state level to support him," he said.
The decision to collapse the party's structure into the APGA in the state is believed by many as a move to avoid hinderance from the PDP dominated assembly.
APGA has 6 members; AA, 8; PDP, 13; while the APC has no house member. It's also reported that the Action Alliance party(AA) has also joined in the coalition.
A seven-man panel led by Chief Justice Tanko Muhammad had last Tuesday unanimously declared Senator Hope Uzodinma of the All Progressive Congress (APC) as the winner of the March 19 governorship election.