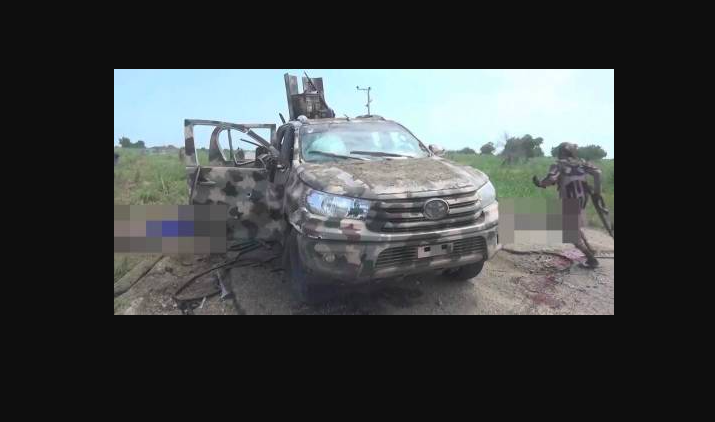 About 25 soldiers have reportedly lost their lives after some members of the dreaded Islamic State-backed faction of Boko Haram, the Islamic State West Africa Province (ISWAP), formerly known as Jamā'at Ahl as-Sunnah lid-Da'wah wa'l-Jihād ambushed them during a clearance operation in Borno state.
According to Sahara Reporters, the terrorists struck as the soldiers patrolled to clear some Boko Haram elements in Monguno area on September 16, 2021. Some soldiers are still missing.
Military operational vehicles, several weapons and ammunition were also stolen during the attack.
Monguno is north from Maiduguri, the state capital and hosted thousands of Internally Displaced Persons mostly from Dikwa and Marte council areas.
"At least 25 soldiers have been confirmed dead, the authorities have contacted some of their families, their bodies are already deposited at the morgue," a source revealed.
The attack comes a few days after the insurgents killed 10 Nigerian soldiers after dislodging a military base in Rann, the administrative headquarters of Kala-Balge Local Government Area of Borno State.