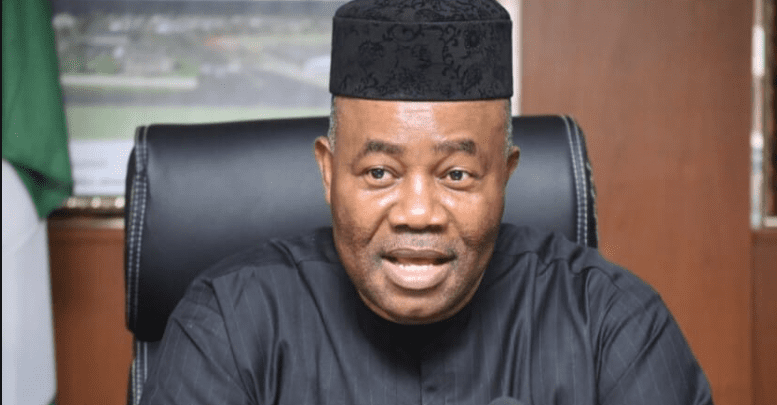 President Muhammadu Buhari has granted the request of the Minister of Niger Delta Affairs, Senator Godswill Akpabio, to obtain N20 billion for the East-West Road.
POLITICS NIGERIA understands that the working capital will be obtained from the Sovereign Wealth Fund (SWI). The East-West road project was first awarded in 2006 by the Olusegun Obasanjo administration but driven by the YarAdua/ Jonathan administrations.
The project, a 657-kilometre dual carriageway, stretching from Calabar in Cross River State to Warri in Delta State, was, however, valued at N726 billion at the time and approved by the federal government at the height of agitations by youths in the Niger Delta.
But the approval to release the N20 Billion to Akpabio is generating concerns within government circles, with many questioning the purposes at a time there is a probe of alleged massive mismanagement at NDDC under the supervision of the minister.
The fear now among stakeholders in the oil-rich region is that the new N20 billion might disappear just like the billions of Naira of the NDDC funds that have been allegedly misappropriated in the last seven months and beyond.
Experts say the Ministry of Niger Delta does not have the engineering support for such a project, so releasing the funds to Akpabio would be a waste as what is required is the proper funding structures of the SWI or the Federal Ministry of Works.