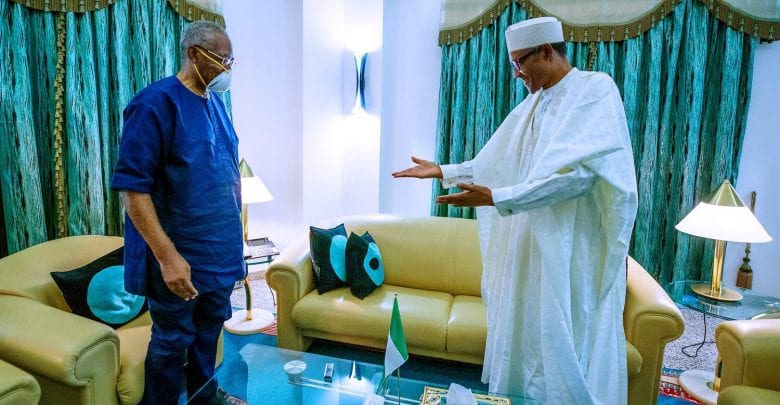 President Muhammadu Buhari met with a Former Minister of Defense, Theophilus Danjuma in Aso-rock on Monday.
Both men met behind-closed-doors. It will be recalled that Danjuma has been a critic of the Muhammadu Buhari administration. He made headlines last year after accusing the Buhari administration of being in support of Fulani Herdsmen responsible for dozens of killings in Northern Nigeria.
He made these accusations while delivering a speech in the  University of Ibadan. He added that Nigerians would lose sleep if he revealed what he knew about happenings in the country.
Danjuma said: "In Yorubaland, everybody seems to have lost their voice, scared. And people appear not to care about what is happening. If I tell you what I know is happening in Nigeria today, you will no longer sleep. "If you want details, I will give it to you privately."
"We are in a big hole as a nation. And people who put us in this hole have continued today. So, we've to wake up. Only we can save ourselves. The fifth columnists' activities going on among your people are not helping matters. May Almighty God continues to bless this country, but only we can save ourselves from ourselves."
POLITICS NIGERIA has photographs from their meeting. See below;