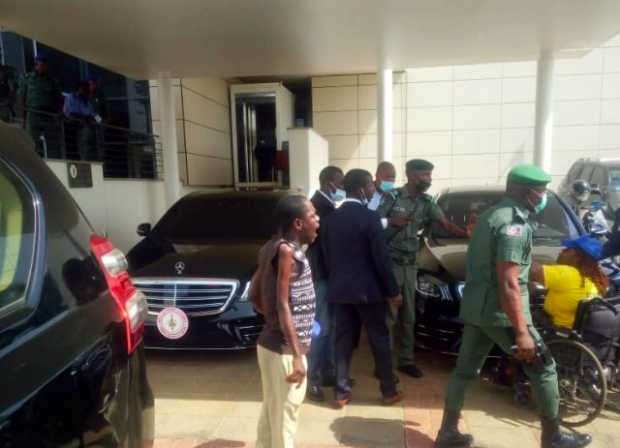 A group of physically challenged persons from the Niger Delta region protested at the entrance of the Senate wing of the National Assembly on Thursday morning.
POLITICS NIGERIA gathered that the protesters stormed the assembly complex shouting and screaming that they were being marginalised and treated unfairly by their senators.
The environment became rowdy as security operatives battled to restore normalcy. Some of the protesters even stripped to their underwear to register their displeasure.
They said they were at the National Assembly to fight for their right. One of them said: "All the Niger Delta Senators are not being helping us.
"They are just keeping us on the streets of Niger Delta.
"They have been paying Boko Haram, kidnappers, but they are not ready to make laws for us."