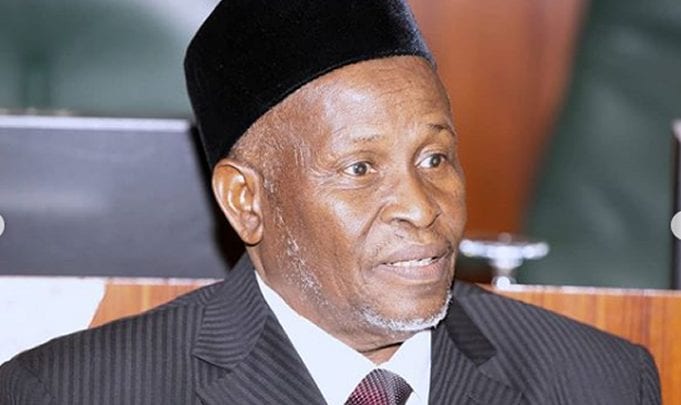 Eight new Justices of the Supreme Court were on Friday sworn in by the Chief Justice of Nigeria, Justice Tanko Muhammad.
POLITICS NIGERIA reports that the swearing of the new judges brings the number of Justices of the court from 12 to 20, which is a new record in the history of the apex court. The new judges were recently elevated from the Court of Appeal bench to the apex court.
Justice Muhammad administered the oath of office and oath of allegiance to the Nigerian Constitution on the new Supreme Court judges. After their swearing, they proceeded to the bench to meet their 12 seniors who were already seated.
The new judges are Justice Adamu Jauro (North East), Samuel Oseji (South-South), Tijani Abubakar (North East), and Emmanuel Agim (South-South).
Others are Justices Lawal Garba (North West), Helen Ogunwumiju (South West), Abdu Aboki (North West), and M. M. Saulawa (North West).
Speaking during the swearing-in ceremony at the headquarters of the Supreme Court, the CJN warned the new judges not to allow their personal ambitions to becloud their sense of judgment.
Justice Mohammed admonished them to rather see themselves as God's representative on earth. He said that there is no way they can please human beings, especially litigants.