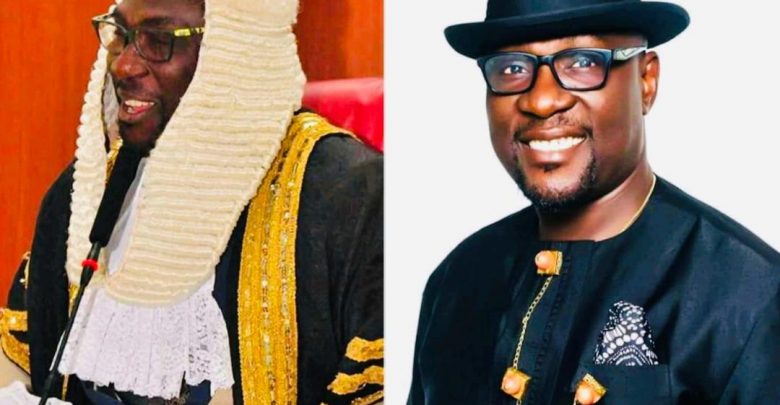 Information reaching the Politics Nigeria Newsdesk this evening reveals that the Speaker of the Bayelsa State house of Assembly, Rtd. Hon. Tonye Emmanuel Isenah has resigned.
Isenah tendered his resignation today and is to vacate his position on Monday 30th wehn the house resumes. Isenah's resignation was due to Pressure mounted on him by the leadership of the Peoples Democratic Party, PDP ahead of the November 16th governorship elections.
Hon. Monday Obolo representing Southern Ijaw Constituency 2 is expected to succeed Isenah. The arrangement targeted to pacify the people of the Southern Ijaw area where the flagbearer of the All Progressives Congress (APC), Chief David Lyon hails from.
Sources claimed that Hon, Obolo's factor will douse the high expectation of massive votes for the APC in the coming November 16th Governorship poll.