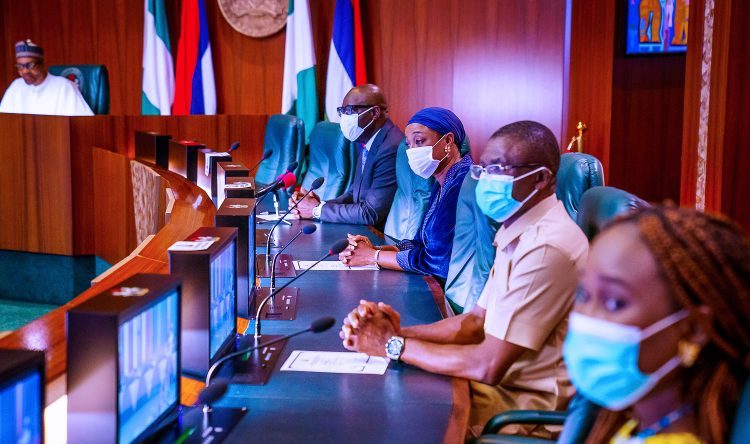 Governor Godwin Obaseki of Edo state has revealed his discussion with President Muhammadu Buhari at the Presidential Villa, Abuja.
Speaking to State House correspondents at the end of the meeting, Obaseki said he came to visit the President to thank him for the role he played in the successful conduct of the Edo governorship election.
The governor, however, debunked the rumors that he is planning to return to the All Progressives Congress, APC, noting that it would be immoral for him to return to the party.
Obaseki thanked the President for ensuring that fair play reigned during the election which saw him victorious.
"You would recall a couple of weeks before the election, I came to see you and you assured me that we were going to have a free, peaceful and credible election.
"That is what we had during the election of 19th September and the whole world has acclaimed that Edo election was perhaps one of the best conducted in recent times in Nigeria.
"This could not have been possible without your insistence that the right things be done, and for that, we want to say thank you very much."
He also thanked the President for his congratulatory message, assuring him that the message "has been internalised, that it is God that made this election possible, therefore I should be humble about the election and also magnanimous in victory."
Obaseki pledged his unalloyed loyalty and support and that of the people of Edo State to the President and the federal government.
Obaseki met with the President alongside his deputy, Philip Shuaibu, their spouses, and some lawmakers from the state.
Recall that Obaseki of the Peoples Democratic Party beat Osagie Ize-Iyamu of APC and others to win the last Saturday's governorship election in his state.