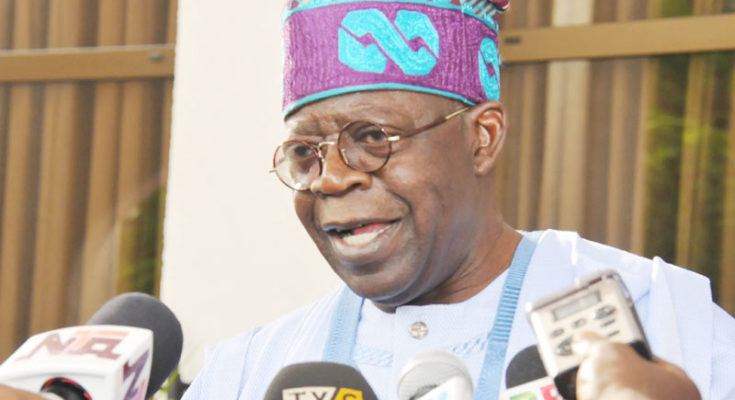 The National Leader of All Progressive Congress, Bola Tinubu, has admonished Edo State residents to vote against the incumbent Governor Godwin Obaseki, in the forthcoming gubernatorial election in the state.
He said that the call had become imperative after several undemocratic actions taken by the embattled govenor during his first tenure, among which he allegedly refused to obey the rule of law despite voices of reasoning from politicians and other stakeholders on the issue of 14 lawmakers he prevented from being sworn into the state House of Assembly.
"I want to appeal to you to reject Godwin Obaseki in this coming election. I have suffered with many others to bring about this democratic regime, that today, we are enjoying in the country. Then, Godwin Obaseki didn't participate in any aspect of the struggle to enshrine democracy in the country."
"Therefore, he could not understand the value and the pains associated with this democratic struggle," Tinubu stated.
"He demonstrated the act of dictatorship, lack of respect for rule of law, lack of respect for you the people who voted for those legislators prevented from being sworn-in. Today, he now comes back as a democrat wanting you to vote for him. Please, I appeal to you, reject him." he said.