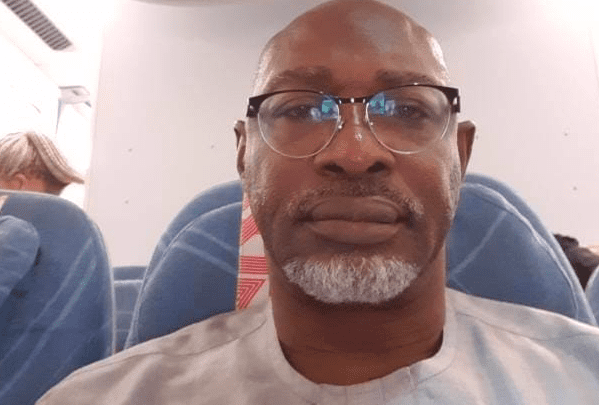 The chairman of the All Progressives Congress, Anselm Ojezua has declared the ongoing Party primaries as 'illegal'.
This was contained in a letter written by Ojezua to the state Commissioner of Police on Monday morning. In the letter, Ojezua also claimed that the primaries were being organized by some 'dissident' elements adding that it was 'unauthorized, provocative and illegal'.
POLITICS NIGERIA has a transcript of the letter. Read Below;
June 22, 2020
The Commissioner of Police,
Edo State Police Command,
Benin City.
Sir,
RE: NO APC GUBERNATORIAL PRIMARY COMMITTEE HAS BEEN INAUGURATED FOR EDO STATE AND NO PRIMARIES PLANNED FOR MONDAY, JUNE 22, 2020
| humbly wish to draw your attention to a letter dated the 18″ of June 2020 from Hon. Victor Giadom, the acting National Chairman of our Party the All Progressives Congress, with regards to the above subject matter.
In that letter, he made it clear that he did not inaugurate nor authorise the setting up of any Committee to conduct Gubernatorial Primaries in Edo State. Furthermore, he reiterated that the Primaries earlier slated for June 22™ has been postponed to a later date to be communicated in due cause. | have attached a copy of the said letter for reference and information.
The purpose of this letter, therefore, is to notify you of this development and to inform you that the purported Primaries being organised by some dissident elements in the Party is unauthorised, provocative and illegal.
Besides the mode being proposed for the exercise clearly violates the extant Regulations and Protocols put in place by Government to combat the COVID-19 Pandemic. l am to prevail on you not to unwittingly aid illegal activities that have the tendency to lead to a breach of peace and even a breakdown of law and order.
Rather, implore you to use your good offices to ensure that the exercise is aborted in order not to senselessly expose our members and other citizens to danger.
Please accept the assurances of my highest regard and esteem.
Anselm U Ojezue Esq
State Chairman