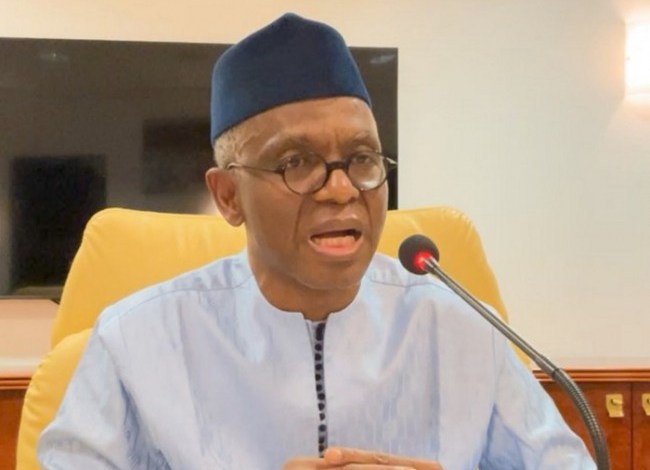 Few days to the expiration of his tenure, Governor Nasir El-Rufai of Kaduna state, has approved the deposition of two traditional rulers.
They are: His Highness, Jonathan Paragua Zamuna and His Highness, General Aliyu Iliyah Yammah (retd.), traditional rulers of Piriga and Arak Chiefdoms, respectively.
Politics Nigeria reports that the news of their deposition was disclosed in a statement by the state commissioner of Local Government, Hajiya Umma Ahmad.
According to the commissioner, the two traditional rulers cease to hold their respective offices from Monday, 22nd May 2023.
The statement read:
"Gomna Ahmadu, the Council Secretary of Arak Chiefdom, will oversee the affairs of the chiefdom and also initiate the process for the appointment of a new Chief.
"The government found unacceptable the response of General Iliyah Yammah to the query regarding his appointment of four district heads, contrary to the one approved for his chiefdom, and his non-residence within Arak chiefdom.
"The deposition of Jonathan Zamuna follows the recent communal clashes between the Gure and Kitimi communities of Piriga chiefdom in Lere LGA, and his non-residence within the chiefdom."
Also, the statement announced the immediate disengagement of the village heads of Aban, Abujan Mada and Anjil in Arak Chiefdom.