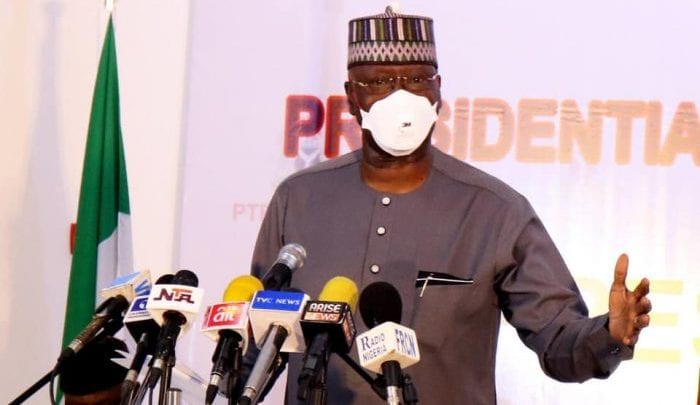 The Federal Government has announced plans to evacuate 1,000 Nigerians from different countries this week amid the COVID-19 pandemic.
Dr. Sani Aliyu, the Presidential Taskforce Coordinator, disclosed this during the daily briefing of the committee on Monday.
Aliyu noted that 500 evacuees would land in Abuja and other 500 would fly into Lagos. He added that the evacuees wil be tested before boarding the flight and 14- day self isolation on arrival against the former government -monitored isolation in hotels.
He noted that over 4,000 Nigerians are stranded across the world following the global lockdown occasioned by the COVID-19 pandemic. The co-ordinator revealed that as of June 13, 1,523 Nigerians have been evacuated.