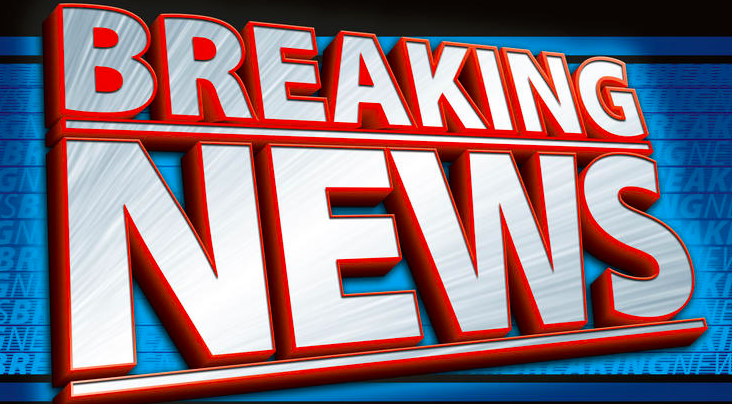 A fire outbreak on Saturday morning destroyed Masters Energy filling station along Aba road in Abia state, Southeast Nigeria.
POLITICS NIGERIA reports that a resident who witnessed the incident said a tanker conveying petroleum product to the station exploded. The inferno affected commercial activities along Aba road as fire fighters tried to quench it.
It is not yet clear if there are any causalities.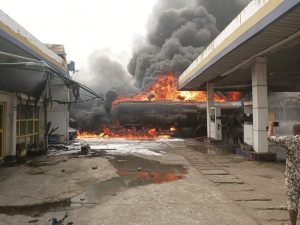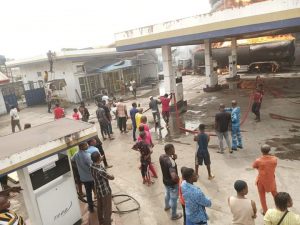 The Abia State Fire Service and good-spirited Abians are fighting the fire as of the time of this publishing this report.
See videos here.
Information gathered from the Abia State fire service indicates that there were about 20 fire outbreaks at Aba and Umuahia markets between June 2020 and April 2021.
Media reports showed that between 2019 and 2021, Nigeria experienced severe fire incidents, leading to 79 deaths out of 68 fires recorded in 18 months.
Also, statistics from the Federal Fire Service (FFS) indicates that between 2020 and 2021, a total of 4,541 calls were made to the agency nationwide and 378 rescue emergencies were recorded.